Nine Entertainment's share price slump ranked it among one of the biggest losers on the ASX last week, while real estate website Domain's shares soared to be among the biggest winners.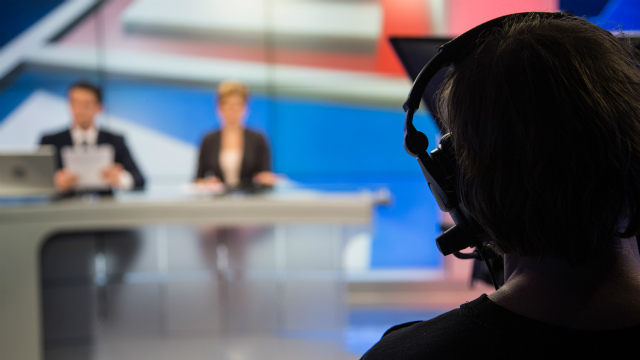 The contrasting share price swings came after Nine announced on Friday a takeover bid for media group Fairfax, the owner of popular mastheads The Sydney Morning Herald, The Age and the Australian Financial Review and large shareholder of Domain.
The takeover is expected to create a $4.2 billion media giant under the Nine title with the historic Fairfax name to be dropped.
Nine's chief executive Hugh Marks will lead the combined business which he said would reach more than half the nation's population either through television, online, print or radio to become Australia's largest integrated media player.
Shares in Nine tumbled about 13 per cent – the second biggest share price slump for the week – to close at $2.19 on Friday.
Fairfax shares rallied on the planned merger but not as much as Domain's which climbed 8.1 per cent to $3.35; the third biggest share price rise last week.
Bell Direct equities analyst Julia Lee said it was common for shares in the company conducting the takeover to fall because it was paying a premium for the target; in this case Nine offered a 22 per cent premium to Fairfax's last closing price of 77 cents before the deal was announced.
"The deal is seen as a bigger advantage for Domain than for Fairfax," Ms Lee said.
"The integrated multi-media company will give Domain a wider platform to grow its business."
Leading losses last week was agribusiness Nufarm's 13.6 per cent share price fall to $7.27 after it cut its full-year earnings forecasts for its Australian and New Zealand business due to dry weather.
Shares in embattled investment group AMP Capital suffered another slide after it flagged a sharp drop in its first-half profit and that it had set aside about $290 million to compensate customers who had been overcharged for advice.
ASX 200 Top 5 Biggest Gains and Losses – Share Price (23/07/2018 to 27/07/2018)
Biggest Gains
Biggest Losses
Rank
Company
Closing Price
% Change
Rank
Company
Closing Price
% Change
1
Lynas Corporation Ltd (LYC)
$2.33
15.3
1
Nufarm Limited (NUF)
$7.27
-13.6
2
Mayne Pharma Ltd (MYX)
$0.99
14.5
2
Nine Entertainment Co Holdings Ltd (NEC)
$2.19
-13.1
3
Domain Holdings Australia Limited (DHG)
$3.35
8.1
3
Pilbara Minerals Ltd (PLS)
$0.93
-9.7
4
Sims Metal Management Ltd (SGM)
$17.02
7.2
4
AMP Limited (AMP)
$3.30
-9.1
5
G8 Education Ltd (GEM)
$2.63
6.9
5
St Barbara Ltd (SBM)
$4.37
-8.8
Prepared by Canstar. Prices taken as of week to week close.
BHP Billiton posted the biggest jump in market value, up 4.5 per cent to $4.8 billion, in the wake of Friday's announcement that it secured the sale of its US shale oil assets.
ASX 200 Top 5 Biggest Gains and Losses – Market Cap (23/07/2018 to 27/07/2018)
Biggest Gains
Biggest Losses
Rank
Company
$ Change
% Change
Rank
Company
$ Change
% Change
1
BHP Billiton Limited (BHP)
$4,785,419,746
4.5
1
CSL Limited (CSL)
-$1,746,267,026
-1.9
2
Woodside Petroleum Limited (WPL)
$1,104,658,828
3.4
2
Westpac Banking Corp (WBC)
-$1,476,962,586
-1.4
3
Newcrest Mining Limited (NCM)
$913,613,949
5.9
3
AMP Limited (AMP)
-$963,094,815
-9.1
4
Aristocrat Leisure Limited (ALL)
$759,867,539
3.7
4
Woolworths Group Ltd (WOW)
-$958,726,477
-2.4
5
RIO Tinto Limited (RIO)
$536,138,652
1.6
5
Commonwealth Bank of Australia (CBA)
-$950,315,182
-0.7
Prepared by Canstar. Prices taken as of week to week close.