AMP's share price continued its downward spiral last week, falling by 10% as the effects of the banking royal commission's discovery of poor advice practices continue to weigh on the financial services company.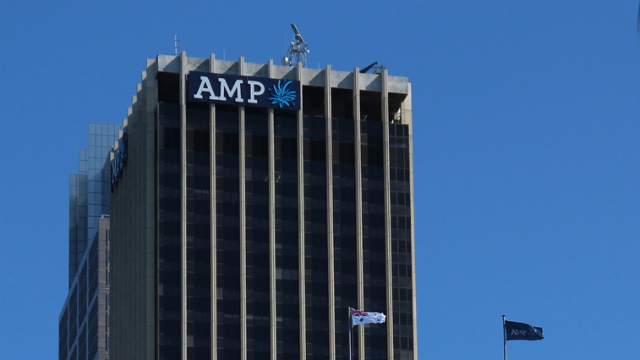 AMP's share price fell to a seven-year low on Friday after analysts at Macquarie Group told investors AMP could see $35 billion in outflows from AMP's wealth management division due to the revelations about mistreatment of customers.
Macquarie's analysts estimated AMP's earning per share will be down 2.7% this year before dropping 11.1% in 2019.
Other significant drops on the ASX 200 last week came from pet care company Greencross Ltd, topping the 'loser's list' with a 22.1% share price slide.
The price hit comes following a downgrade of its full-year earnings forecast amid poor sales growth from its veterinary chains in Australia.
The share price for information technology services company Link Administration Holdings Ltd also fell significantly (-17.2%) after revealing its contract with the $15 billion industry super fund, CareSuper, would not be renewed.
Other major share price falls last week came from Orica Limited (-9.3%) – manufacturer and supplier of industrial and specialty chemicals, commercial explosives and mining chemicals – and building products producer CSR Limited (-9.1%).
Top 5 Winner and Losers of the ASX 200 (07/05/2018 to 11/05/2018)
Winners
Losers
Rank
Company
Change (%)
Rank
Company
Change (%)
1
WiseTech Global Ltd (WTC)
9.4
1
Greencross Ltd (GXL)
-22.1
2
Janus Henderson Group PLC (JHG)
9.1
2
Link Administration Holdings Ltd (LNK)
-17.2
3
Blackmores Limited (BKL)
7.6
3
AMP Limited (AMP)
-10.0
4
Oil Search Limited (OSH)
7.2
4
Orica Ltd (ORI)
-9.3
5
oOh!Media Ltd (OML)
7.0
5
CSR Limited (CSR)
-9.1
Prepared by Canstar. Prices taken as of week to week close.
ASX 200 recovers from trade wars and banking royal commission
On the whole, the local market experienced a positive week, according to Canstar's General Manager of Wealth Josh Callaghan, closing almost 1% up at 6,118.
"The ASX 200 has closed above the 6,000 mark in every trading session so far this month, having shaken off the impact of the US-China trade wars and absorbed the initial impact of the banking royal commission," Mr Callaghan said.
The top stock on the 'winner's list' last week was WiseTech Global Ltd, up 9.4%.
"The true value of Wisetech Global continues to elude investors as they have pushed it up and down for the past few months," Mr Callaghan said.
"After peaking in February it now seems to be on the climb back up to that peak despite its valuations remaining in nosebleed territory."
Global investment management company Janus Henderson Group PLC saw similar share price growth, up 9.1%.
Other stocks on the upwards trajectory in the past week include health supplements company Blackmores Limited (+7.6%), Papua New Guinea oil and gas exploration company Oil Search Limited (+7.2%) and advertising company oOh! Media Ltd (+7.0%).