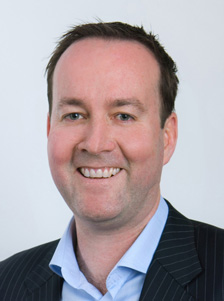 Have you insured your biggest asset? Three-quarters of Australians haven't, and it's affecting our financial fitness – not to mention risking our families' quality of life in the future, writes
Paul Feeney, founder and CEO of Map My Plan.
Are you protecting your biggest asset?
If you had a machine in your home that dispensed money to you at regular intervals, adding up to $80,000 over the course of the year, would you keep it safe?
Would you insure it against theft and damage?
That machine would be a pretty big asset. Probably one of your biggest, so protecting it would be a no brainer.
The scary thing is that most of us do have an asset like this, and most of us haven't insured it.
The case for protecting your income
Your ability to earn an income is a valuable asset that probably even overshadows the value of your home – the average salary of $80,000 a year adds up to millions of dollars over your lifetime. While we're pretty quick to insure our homes, personal possessions and car, less than a quarter of us have income protection insurance – as we found in our research into the financial fitness of working Australians.
With income protection insurance, you and your family are guaranteed ongoing quality of life in the event that you are unable to work due to illness or injury. You'll be able to keep up with your bills, day-to-day expenses and regular payments while you focus stress-free on the most important thing: recovery.
How does it work?
Generally, income protection insurance will pay you 75% of your earnings for a pre-agreed length of time after you are injured or fall sick.
There will be an agreed waiting period before you are paid. This is usually between 30 and 90 days, though you can usually pay a higher premium to shorten it, or opt for a longer waiting period to get a cheaper premium. (Hot tip: if you have accumulated savings that would last you a few months, choosing a longer waiting period can save you money now.). You can read more about income protection insurance here.
The outlook for Australia's incomes
Australian adults are chronically underinsured, and our incomes are one of our least protected assets. By contrast, more than three quarters of us have comprehensive car insurance.
Somewhat unsurprisingly, full-time workers are the most likely to have income protection insurance (30%), compared to 14% of part-timers and just 9% of casuals.
One reason for this disparity could be that some life insurance companies only offer income protection for people employed on a permanent full-time or part-time basis – adding to the precarious nature of casual, contract and other non-standard work arrangements. (Although some super funds do offer income protection for casuals and contractors, provided you meet certain conditions.)
Whatever our reasons are for not protecting such a valuable asset, it's time to tackle the problem. Because it is a problem that needs to be fixed – not just for your own peace of mind, but to safeguard your family against the risk of you being unable to work.
Do you have income protection insurance? If not, it's affecting your financial fitness. Find out how you measure up against the rest of Australia.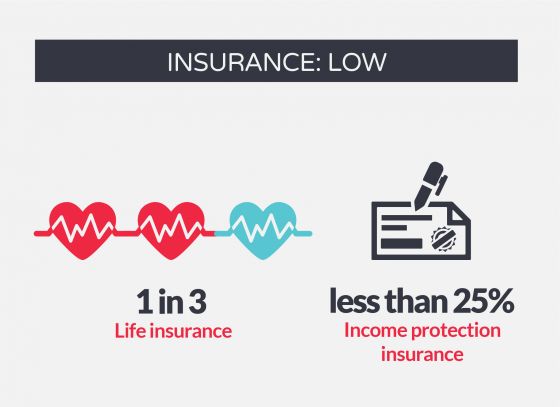 About Map My Plan
Map My Plan aims to improve the financial literacy of Australians and ensure people can make well-informed financial decisions throughout their life.
Map My Plan is a virtual financial planner that enables people to create a personalised financial roadmap based on their current situation and their financial goals. It does not sell any products, it purely focuses on advice to help you reach your goals.
We are fully automated and 100% online, and our service does not require you to see an adviser.