The hours after Snowflake became available to trade on public markets are some of the most significant in IPO history, and the most heavily traded IPO in Stake's lifespan.
Following the typical bidding process, Snowflake opened almost $250, three hours into the session. Despite an expected debut price of USD$80, which was later revised to USD$120, underwriters had mispriced the shares as they doubled on their first day of trading. Snowflake became the biggest stock to double on its first day of trading.

Now, to be clear, everyday investors had no way to double their money once trading commenced. Within the first five minutes of trading the stock spiked to $320 before beginning a one-way journey into the red. Almost two weeks into life as a public company, Snowflake has settled in a volatile, yet clear trading range just below it's listing price. What is this company and why was it so popular?
Snow clouds
While Snowflake might not be a household name like other high-value listings over the last couple of years (think Uber, Spotify), it's no less embedded in our everyday lives. Snowflake operates cloud-based data management warehouses.
It's no secret that cloud technology is increasingly important to business. For those who don't classify as nerds, the cloud allows for on-demand availability of computer functionality that would historically require local hardware. Cloud storage, for instance, allows users to access storage space without the need for a USB or hard drive.

Microsoft and Amazon dominate the game with their services. Microsoft Azure generated over US$13 billion while Amazon Web Services (AWS) made over US$10 billion in Q2 this year. Of course, this segment of their business is a major component of their 13-figure valuations. Both Microsoft and Amazon rank in the top five most traded stocks on Stake.
Snowflake is not quite at their dominant sizes, but are experiencing rapid growth. Revenue grew 150% from 2019 to 2020 and clocked in at just over US$250 million. While rapid growth is expected for a startup, compared to the slowing growth of Azure and AWS, it bodes well for the future of the company.
Buffett investing in Snowflake
Armed with almost US$140b in cash – a sum that has been building for some time, made possible by limited new purchases – Berkshire Hathaway can afford to expand its portfolio. Munger and Buffett invest under a few simple mantras; one of which is to only buy stocks you are willing to hold forever. This philosophy is far easier to follow when you are already more than 100% up, the day of IPO.

Berkshire was able to buy approximately US$750 million worth of $SNOW in pre-IPO and private placements as a heavy discount to the eventual opening price; that sum is now worth around US$1.3 billion. Not bad for a few weeks of holding. Of course, this is not without risk; it's no sure thing that the stock would eventually match, once the opening bell rang at such a premium compared to initial estimates. But Buffett rarely engages in IPOs and used to avoid tech investment altogether; his actions in this instance may have been indicative of what was to come.
Stake trader interest in Snowflake
An up-and-coming company in a multi-billion dollar industry and interest from Warren Buffett – it's easy to understand why Snowflake was so popular on Stake.
On the night of the IPO, despite finally opening at around 2:30am AEST, $SNOW accounted for about 25% of all trades on Stake that evening. Despite the hype, many traders were left in the red by close. The stock traded between $215.23 and $318.98 on the day, closing at $253 for the day.
With hundreds of trades being placed, $SNOW became the most popular IPO in Stake history, quickly eclipsing names like Spotify and Uber. Which other companies have made their way on to public exchanges over the last month?
Corsair Gaming
There's a great saying that companies like Corsair are living by; "you make more money in a gold rush by selling shovels rather than looking for gold." 35% of male gamers spend more than 7 hours a day plugged into their consoles worldwide. A trend that may have been further exacerbated by COVID-19 lockdowns, resulting in the gaming industry booming.

Corsair Gaming produces gaming accessories including mice, keyboards, and customisable hardware – the shovels of the gaming world. It's up over 20% from its listing price on September 23.
Unity
An IPO that has been a little kinder to early investors, Unity continues the trend of hot gaming stocks. Unity is primarily a gaming company but also specialise in AR, VR and essentially creating 3D worlds. Already a US$25 billion company, Unity doesn't produce its own games as much as provide the technology for smaller developers to launch their products. Gaming as a service if you will. In fact, of the top 1000 games in the app store, Unity estimates its engines were used in 53% of them.
What was that about shovels in a gold rush?
If you're comparing Online Share Trading companies, the comparison table below displays some of the companies available on Canstar's database with links to the company's website. The information displayed is based on an average of 6 trades per month. Please note the table is sorted by Star Rating (highest to lowest) followed by provider name (alphabetical). Use Canstar's Online Share Trading comparison selector to view a wider range of Online Share Trading companies.
---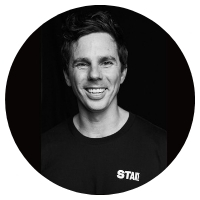 About Matt Leibowitz

Matt launched Stake after returning to Australia from the US, and finding it difficult to continue trading US shares. Having run global trading teams in the most sophisticated financial markets using the most advanced technologies, Matt set out to open up the world's biggest markets to the rest of the globe with an online commission-free brokerage platform.