Superannuation startup Spaceship plans a high-tech investment portfolio, including Apple, Google, Facebook, Amazon and Microsoft.
Member engagement has long been a challenge for superannuation funds. But rather than changing member's attitudes towards superannuation, perhaps the mountain, as it were, needs to go to Mohammed.
A new superannuation product called Spaceship, planning its launch later this year, intends to have a technology focus in its investment mandate, with investments in companies such as Apple, Google, Facebook, Amazon and Microsoft on the cards.
"Rather than invest in the companies of the past, we want to invest in where the world is going, so the core of our portfolio is technology," said Spaceship co-founder and chief executive Andrew Sellen.
Spaceship's founders have credential:
Andrew Sellen (CEO) was most recently Head of Marketing for Australian Ethical Investment
Dave Kuhn (CTO) spent the past three years as a develop with 3WKS
Kaushik Sen (COO) is also most recently from 3WKS, but has also previously spent time with ANZ, AMP ING and Westpac.
Paul Bennetts (CIO) has spent a number of years in venture capital.
Of 23 investors listed on Spaceship's website, just two are female.
Millennial focus
The Fund-to-be markets itself as by millennials, for millennials.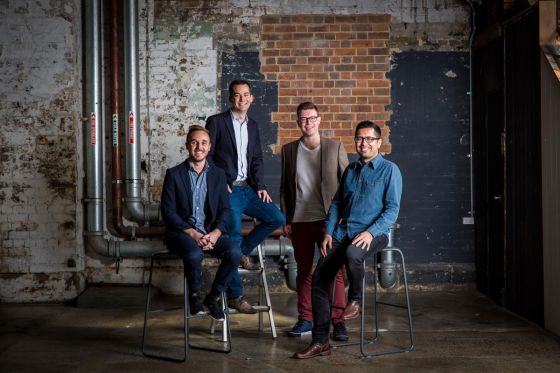 "Ask anyone our age where their super is and they have no idea. Then ask what companies they own in their super accounts and they get worried. We should know what companies we own with our super.
Our generation are being priced out of the housing market, making our super all the more important. For many in our generation, super will be our biggest investment.
Apple, Google, Microsoft, Amazon and Facebook are all now among the most valuable companies in the world. They generated over $90bn of profit between them in 2015. Locally, Atlassian is now bigger than Qantas.
Our world has changed, yet most super funds continue to invest heavily in the big four banks and mining stocks.
Technology has been the key differentiator and enabler for businesses over the last three decades and will continue to be going forward.
Our super should be invested in where the world is going, not where it's been. That's why we started Spaceship.
Not surprisingly, Spaceship also intends to offer seamless customer engagement via a smartphone app and members able to look at their holdings in great detail. Find out more about Spaceship here.