Canstar catches up with Dermot Crean, Director at InvoiceX, to discuss the growth in invoice-based financing.
InvoiceX is one of a growing number of Fintech companies that is revolutionising the way growing small to medium businesses, popularly known as SMEs, seek to increase their cash flow. Seeking a loan from a traditional bank is a popular way for SMEs to increase cash flow, however some institutions can face challenges when seeking small loans from traditional banks, particularly if they lack real estate holdings to offer as security.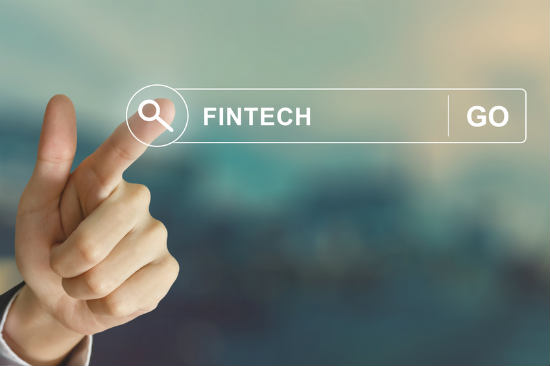 There are loan alternatives for SMEs, but each is not without a cost. One alternative is to seek funds from non-traditional lenders. Another way is for the SME to take advantage of discounts for early payment, thereby reserving cash flow for other business expenses, however the availability of cash to make these payments is unlikely to be available to a growing company requiring substantial investment, and therefore a loan of some sort would likely be sought. Both these alternatives would increase the level of debt taken on by the SME, which will ultimately increase the risk profile of the company.
So, is there an alternative available where an SME can increase their cash flow without the need to increase their debt exposure? InvoiceX believes there is.
What is InvoiceX?
InvoiceX allows investors to purchase invoices of high quality, growing SMEs, which is beneficial to both the SMEs and investors. The SME benefits from being able to sell their accounts receivable and receive cash very quickly in order to use in other areas of their business, while investors benefit from having the assurance that the businesses that they are matched with are high quality, growth businesses that have supply contracts with large businesses or governments.
By being able to invest in invoices rather than taking a stake in a business, investors are able to easily diversify their exposures in both businesses, along with the underlying debtors of these businesses. Should an invoice go sour, then it should only represent a small portion of an investors holding, and can be managed out relatively quickly.
Discussion with Dermot Crean, Director of InvoiceX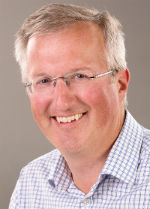 InvoiceX provides an FAq section, found here FAQ section. Canstar also put some additional questions to Dermot Crean, Director at InvoiceX, with his responses found below.
Q: There a number of P2P lending platforms on the market. Why would an investor choose InvoiceX over your competitors?
A: Our investors are attracted to the combination of short duration exposure, high quality collateral, strong diversification and attractive net yields.
1. Short duration/high liquidity:
Unlike term loan investments, the short duration of each investment means that our investors' portfolios season relatively quickly so performance is more measureable. This also allows for better risk management: any problematic SMEs can be managed out quickly while good businesses that build their track record can access more capital as they grow. In addition, uninvested cash (held in a separate bank account in the investor's name) can be withdrawn quickly as needed.
2. High quality collateral:
We connect our investors with creditworthy businesses that have large corporate or governmental bodies as their customers. Typically, businesses on our platform have long-standing, recurring relationships with their large customers.
3. Diversification:
With invoice finance you can have hundreds of assets in your portfolio and still maintain a low correlation with other traditional investment products at the same time.
4. The net yields generated are attractive to investors
In excess of 10% pa historically – but also make sense for our SME customers who get a much better deal compared to unsecured term loans (rate, revolving facility and scalability). This underpins the long term, recurring nature of our product.
Another important differentiator is that from the outset we designed our platform to be investment grade. We have a strategic relationship with BDO (Top 5 Accounting Firm) that provides real time accounting, batch payment handling, daily reconciliations, continuous audit and quality assurance. All trade related contracts and settlements are handled by a segregated special purpose vehicle.
We believe that this offering is unique in Australia.
Q: Given InvoiceX works on individual invoice-based financing, is it correct to say that investors can invest in parts of many different companies, rather than having to fund an entire start-ups operations?
A: Yes. Our investors buy fractional interests in high quality accounts receivable and therefore can build up a strongly diversified portfolio across many companies (Sellers) and debtors. Each trade is comprised of a different syndicate of investors as allocations are made automatically by our Match Maker platform, dependent on risk grading and each investor's criteria at the time of the trade.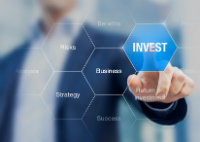 Investors own their interests outright so are not exposed solely to the solvency of the Seller – we can pursue the highly creditworthy debtor on their behalf in the event of a collection issue. The main risk is therefore mainly fraud rather than insolvency.
Our product works best with established, growing SME companies – typically 3-20 years old – although we can and do help younger companies.
Q: How do you ensure the Match Maker Trading Platform optimises the investor-company matching process?
A: As noted above, allocations are made automatically by our Match Maker platform, dependent on risk grading and each investor's criteria at the time of the trade. Therefore, each trade is comprised of a different syndicate of investors in different proportions.
Each investor can specify a range of risk parameters, including maximum exposure per Seller, per Debtor, per Risk Band for a trade. Each trade is automatically risk scored and allocated to a Risk Band by our Match Maker platform according to wide range of criteria related to the Seller, the Debtor and other factors. Risk Band 1 is the banding which should be the lowest risk in the long run.
As a result, if an investor wants to build up a portfolio with no more than 5% of your capital allocated to any one Seller and only in Risk Bands 1-3, the platform will only allocate capital in trades that match these criteria.
It is also worth noting that we do not run auctions and do not currently see demand for it – reliability of funding on consistent, upfront terms is important for Sellers. Equally, our investors do not want the hassle of manually bidding for numerous trades every day.
Q: You currently limit financing to small and medium businesses that supply goods and services to big businesses or government. Are there exceptions to this rule, such as businesses supplying to good quality small businesses for example?
A: No exceptions. Our focus is on highly creditworthy debtors where (a) there is no meaningful credit risk and (b) accounts payable processes and procurement are sophisticated and reliable.
T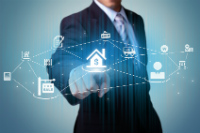 his addresses the biggest single issue facing many of our most promising growth companies today. Large corporates and institutions can be a plentiful source of interesting business opportunities, especially in dynamic areas such as IT, communications, health care, facilities management and outsourcing. Our SME sector is where innovation thrives. However, large firms are slow payers and getting slower so to grow as a supplier to big business or government you must solve this issue.
The good news is that it can be solved confidentially on attractive terms which enables such businesses to grow.
Q: Is it correct to say that InvoiceX allows businesses to sell their receivables to grow their cash, rather than borrow against their receivables to grow their debt?
A: Yes. This is a key attraction to business owners and managers. Often we hear of businesses that try to offer customers significant discounts for early payment or even 30 days settlement rather than 90 days. InvoiceX offers a much smarter way to do this – lower cost, when needed and without incurring debt.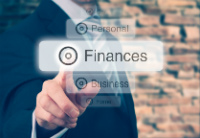 We find that business managers really like the fact that, once the work is done, they can get paid straight-away to cover overheads and GST collections (usually they can raise 80% on the date of the invoice, with the balance less fees paid as soon as the Debtor pays). This allows them to balance their cashflow in real time and not incur debt which may be difficult to repay later. It is a much less stressful way to run a business.
If you do not have real estate to offer as security, a bank cannot provide finance. Then your only alternative is an expensive unsecured term loan and then only sub-$200k in size typically. This is why our facility appeals to successful, growing companies.
Please note that Canstar is an information provider and in giving you product information Canstar is not making any suggestion or recommendation about a particular product. If you decide to apply for a product, you will deal directly with a financial institution, and not with Canstar. Costs and product information should be confirmed with the relevant financial institution. For more information, read our detailed disclosure, important notes and additional information.