A range of themes may drive investments in the year ahead. Here are three we see influencing exchange-traded fund (ETF) investments.
Global economy recovery from COVID-19
We now have approved vaccines being rolled out in the US and UK, along with planned pipelines for the rest of the globe. While it will take time to vaccinate and some countries are still battling severe outbreaks, there are a range of reasons to look for recovery.
Governments globally have announced generous stimulus packages to revive consumer and business activity. On the domestic front, the Australian government have implemented a stimulus package covering individual and business payments as well as extending to activities like infrastructure builds. Internationally, the European Union approved a coronavirus stimulus package to raise 750 billion euros and the US has proposed a US$1.9 trillion package covering family payments along with health and vaccination programs. These packages are also supported by low interest rates globally to support business and consumption spend.
Some countries are also using broadscale projects to support economic growth. For example, India, initially subject to the world's toughest lockdowns to manage COVID-19, has forged ahead with its existing US$1.4 trillion infrastructure program.
Investors may consider broad share market exposures for access to economic recovery, with a regional exposure to Europe or country-specific targets like India options for those looking outside Australia and the US. Low-interest rates tend to support commodity prices like gold or silver and investors may use these precious metals to guard against volatility, as a store of value or to protect against potential longer-term inflation.
Movement to value
As news of vaccines hit markets in late 2020, investors started to shift their approach away from a pure growth focus and towards value investments such as banks and industrials. This trend is likely to continue in 2021 as investors anticipate a return to 'normal' and start to view growth stocks, particularly in the technology sector, as overpriced.
The Australian share market is strongly skewed toward financials and resources, which includes companies typically falling into value investments. Broad Australian and sector-specific value exposures are likely to appeal to investors across 2021.
Thematic investing
Investors are increasingly interested in tailored investments accessing the growth themes of the future, as well as being able to invest according to their views and values. ETFs targeting specific themes should continue to be prominent in the coming year and investors are becoming more aware of how to use these as part of their portfolios.
While themes like virtual connectivity will continue to be popular, dynamics in the coming year should mean climate change and biotechnology will be focus points for investors.
ETFs for market exposure
ETFs are becoming increasingly popular in Australia for investors looking for efficient market exposure. In fact, research from the ASX indicates that 28% of investors plan to buy ETFs in the future and 45% of investors aged 18-24 years intend to use them.
These investment products often appeal to investors because they are easy to use (traded on the ASX), offer efficient access to a range of assets and generally have lower fees compared to actively managed funds.
Investors looking for a fast way to access these trends, or without the experience or resources to research specific assets, might consider ETFs as an option.
Main Photo by MayoFi on Unsplash
---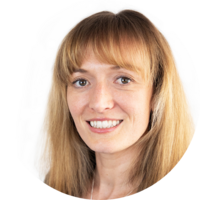 About Sara Allen
Sara Allen is responsible for content research, creation, and curation for ETF Securities. She has more than 10 years of experience in content and marketing across investments, superannuation, insurance, and financial advice.
Find her on her website or LinkedIn.