In news that will surely be a relief for buyers trying to break into a heated housing market, Westpac's Chief Economist Bill Evans is not playing to the hype that the Reserve Bank of Australia (RBA) will raise rates next year – he says there is a while to wait yet.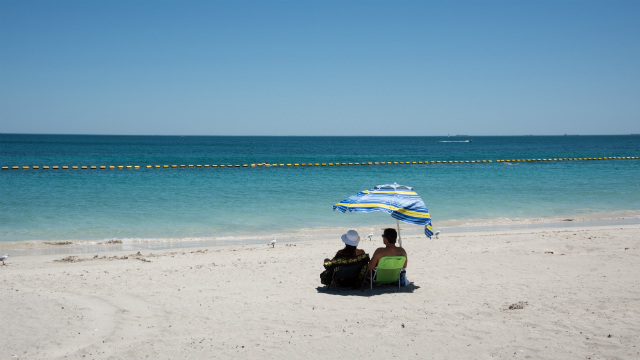 Evans announced Westpac economists expect the cash rate to remain on hold at the historic low of 1.50% until mid-2019, a revised forecast from early August where they put a rate change at the second half of 2018.
"Indeed we are not convinced that the cash rate will need to rise any time throughout the course of 2017, 2018 or 2019," said Westpac's Bill Evans.
Evans is not convinced the Australian economy will grow as fast as the RBA is expecting over the next few years, with its "overly optimistic" expectations for inflation and wages growth sitting outside of Westpac's own predictions.
"The RBA expects growth in Australia to be 3.25% in 2018 and 3.5% in 2019 (above trend of 2.75%)," said Evans.
"Westpac expects a below trend pace of 2.5% in both years."
Australian households are saving less
According to Westpac economists, the problems of weak wages growth lowering annual real income growth (0.6%) and real consumption growth on hold at around 2.5% have been affected by Aussie households putting away less money in the bank.
"The shortfall has been funded by a falling savings rate, particularly in the highly stressed mining states," said Evans.
"Overall Australia's household savings rate has fallen from 9% to 4.6% over the last three years.
"Households will need to protect that fragile savings rate and pressures will emerge on consumer spending."
Evans says there are also other factors impacting households, including record high debt levels, rising energy prices and "political uncertainty".
"The latter effect will work through the business sector as businesses restrain employment and investment until political clarity is achieved following the 2019 election."
Post-GFC risk aversion will continue for a few more years
According to Evans, the "ongoing legacy" of risk aversion since the Global Financial Crisis (GFC) 10 years ago is still contributing to "unusually steady interest rates around the world".
Evans expects this risk aversion is likely to continue for a while yet.
"Under our figuring, on the basis that this risk aversion persists for a few more years, a 40 month stretch of steady rates in Australia would not be out of place," he said.