New month, same cash rate, as the RBA has left the official cash rate on hold at 1.50% yet again in its meeting today.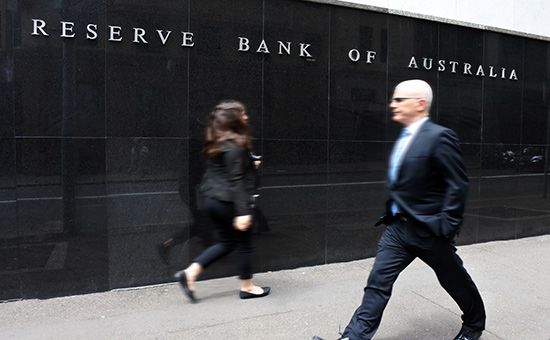 What's the March 2018 RBA Cash Rate?
In its second meeting of 2018, the Reserve Bank board has agreed to leave the cash rate on hold at 1.50%. This marks the seventeenth month in a row with no change.
The last change was in August 2016, where rates were cut by 25 basis points from 1.75%.
Today's decision was not an unexpected result – all 22 of the economists surveyed by Bloomberg correctly predicted that the cash rate would remain stagnant.
Wages growth 'appears to have troughed'
In his statement, RBA Governor Philip Lowe underlined many of the same reasons he did in February for leaving the cash rate unchanged.
The Governor again pointed out that inflation remains below the benchmark of 2%, while housing prices have continued to see slight decreases in some capital cities. He did, however, have a slightly different take on wages growth this month.
According to the Australian Bureau of Statistics (ABS), the wage price index (WPI) grew by 0.55% over the December quarter, the second consecutive quarter in which it has risen. This represents falling unemployment and increasing job vacancy levels.
Philip Lowe says that employment has grown strongly over the past year in all states, and is accompanied by a significant rise in all labour force participation.
"The various forward-looking indicators continue to point to solid growth in employment over the period ahead, with a further gradual reduction in the unemployment rate expected," he said.
"Consistent with this, the rate of wage growth appears to have troughed and there are reports that some employers are finding it more difficult to hire workers with the necessary skills."
Mr Lowe also said that the RBA expects the Australian economy to grow faster in 2018 than it did in 2017.
'Could see a rate rise by December'
The continued trepidation by the RBA has lead many economists to say that there will be no further rate changes until 2019, but there are some such as AMP Capital Senior Economist Diana Mousina who expect a rate rise to occur before then in late 2018.
"The key word in this month's statement is gradual," Ms Mousina said, referring to Philip Lowe's comments on gradual unemployment reduction and gradual inflation increases.
"Rates aren't going higher anytime soon because it'll still take a while to reach their inflation target of 2-3%, and also in reducing the unemployment rate to the full employment level below 5%."
"Because this change is gradual we expect rates to hold for a while. The labour market is still very strong while the export side of the story is still holding up.
"If we look at the latest data, retail figures have been disappointing. There are definitely pockets of strength in the economy and you could get a rate rise in Australia by the end of December."
The Head of Macroeconomics at BIS Oxford Economics, Sarah Hunter, holds a slightly more conservative approach.
"As there's still spare capacity in the economy, with the unemployment and underemployment rates both above their long-run equilibrium, it will be a while before we see inflationary pressures build up," Ms Hunter said.
"The RBA are now forecasting inflation to stick around 2% for the rest of this year. Given this, we don't see the cash rate rising until 2019 (likely the second half of the year)."
Lenders move on rates anyway
Despite yet another month of no change, a number of banks and financial institutions have decreased their rates on home loans and term deposits, while a small handful have increased.
Canstar's database over February tracked the following movements:
Interest Rate Movements – Owner Occupied Principal and Interest Loans

Basic Variable
Standard Variable
1 Year Fixed
2 Year Fixed
3 Year Fixed
4 Year Fixed

5 Year Fixed

Decreases
1
7
2
1
1
0
0
Increases
0
2
3
6
6
3
4
Avg. Movement
-0.10%
-0.06%
-0.11%
0.13%
0.18%
0.12%
0.19%
Avg. Movement Down
-0.10%
-0.12%
-0.55%
-0.15%
-0.10%
0.00%
0.00%
Avg. Movement Up
0.00%
0.15%
0.18%
0.18%
0.23%
0.12%
0.19%
Source: Canstar. Based on loans on Canstar's database available for $400,000, 80%LVR.
Interest Rate Movements – Investment Principal and Interest Loans

Basic Variable
Standard Variable
1 Year Fixed
2 Year Fixed
3 Year Fixed
4 Year Fixed

5 Year Fixed

Decreases
4
4
2
5
5
1
3
Increases
2
5
3
6
5
2
3
Avg. Movement
-0.03%
0.07%
-0.07%
-0.12%
-0.11%
-0.03%
-0.11%
Avg. Movement Down
-0.15%
-0.12%
-0.40%
-0.42%
-0.37%
-0.35%
-0.43%
Avg. Movement Up
0.20%
0.22%
0.14%
0.12%
0.14%
0.13%
0.22%
Source: Canstar. Based on loans on Canstar's database available for $400,000, 80%LVR.
The news isn't as good for those with term deposits. One-year deposit movements for February saw a total of seven rate cuts with an average change of -0.13%. Only one institution increased its term deposit rate, rising by 0.45%.
'Reduction frenzy' set to kick off?
Canstar's Group Executive of Financial Services Steve Mickenbecker says now might be a good time for fixed and investment home buyers in the market.
"Wage growth has been too slow for the RBA, and with slowing property markets, the pressure for an increase has eased further," Mr Mickenbecker said.
"The only encouragement for an upward move are expectations for increases in US rates, but the RBA doesn't have to go early on this basis."
Mr Mickenbecker said CommBank and Westpac's cuts to fixed rate home loans last week was a sign the two market leaders were confident of a no move result.
"The hope for consumers is that CommBank reducing a range of fixed rates could set off a rate reduction frenzy. This would reverse the movement Canstar has tracked during February where fixed rate increases dominated.
"Even more interesting is the CommBank's biggest reductions are to investors, and even extend to interest only investors."
"Consumers should be thinking about the right time to fix, but with a range of variable rates for owner-occupiers paying principal and interest also at unprecedented lows, it is now time to be looking for a rate starting with a 3."