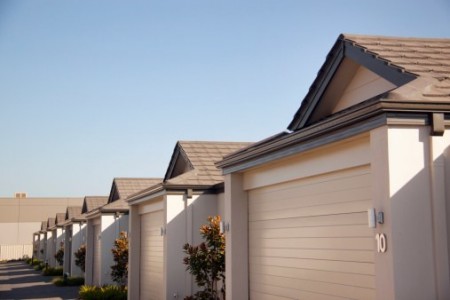 With our Prime Minister welcoming property prices rises and our Federal Treasurer dismissing, on Radio National, the idea of introducing policies that might decrease prices, first home buyers can be forgiven for feeling disillusioned. While much of the public attention has been on the cost of buying a home in Sydney and Melbourne, the fact is that affordability is an issue across most states, including Western Australia.

What is mortgage stress?
As a point of comparison, here at CANSTAR we have crunched the data on 25 years of housing prices, interest rates and household incomes to determine affordability across the years. We have looked at average house prices across the state, against the RBA-advised average mortgage interest rate, have calculated average after-tax household income for a double income family and from that have determined what percentage of after-tax household income has been needed to service a new mortgage.

Many people over 50 years of age will no doubt have uncomfortable memories of the runaway inflation of the late eighties/early nineties; inflation that preceded the "recession that we had to have." Back in 1990, average home loan interest rates were an eye-watering 17 percent and new homebuyers in West Australia were allocating, on average, 27 percent of their household income towards their mortgage repayments. Currently in West Australia it is taking "just" 23 percent of average household income to service a new home loan.
The kicker though is that currently we have historically low home loan rates. While 27 percent of net income was required to service a WA mor
tgage in 1990, that had fallen to 24 percent by 1991 and just 19 percent by 1992 in response to falling interest rates. Now, by contrast, interest rates have very little further to fall and in fact affordability in WA has remained stuck on 23 percent of household income since early 2013, even in the face of four RBA cash rate decreases during that time. It is a crisis and it requires policy intervention that the government seems unwilling to consider.
It is also why savers and self-funded retirees cannot hope to see high interest rates in the foreseeable future. If mortgage interest rates were to rise to ten percent, for argument's sake, then based on CANSTAR's statistics the average home buyer in WA would need to allocate 33 percent of household income to service the mortgage. If rates hit 17 percent, as they did in 1990, home buyers would be kissing goodbye to around 52 percent of their net household income. Provided they were both employed, of course.

Compare home loan rates here
If there is any consolation it is that those in West Australia are slightly better off than buyers along the Eastern Seaboard. And if buyers can amass a hefty deposit before they buy, affordability will improve. That may be small consolation though for those trying to get their foot on the property ladder.
Western Australia

1990
2015
Average house price
$59,800
$330,300
Average annual household income (after tax)
$38,592
$109,068
Average interest rate
17.00%
5.65%
Percentage of income
27%
23%
Source: canstar.com.au, ABS property price data, ASB household income data, RBA average home loan rates.