New data shows
home loan
demand has risen for the third consecutive month.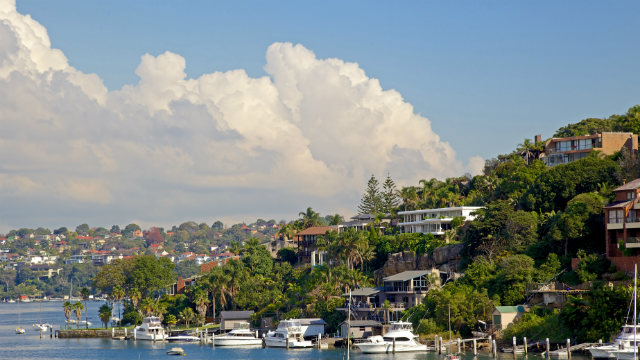 The Australian Bureau of Statistics' (ABS) Housing Finance data was released today, revealing that 56,464 home loans were approved in July, with the main gains seen in New South Wales (4.3%) and Victoria (4.7%).
The national increase of 2.9% was well ahead of market expectations of 1.0% and also Westpac economists who put the increase at 1.5%.
Mortgage Choice CEO John Flavell says borrowers are clearly taking advantage of the current market conditions.
"Historically low interest rates are helping to keep heat in the property market and borrowers are clearly keen to take advantage of this," he said.
While home loan approvals rose in July, Mr Flavell says the fall in the value of dwelling commitments by 0.9% can be attributed to the "drop in the value of investment loans approved".
"During the month of July, $12.06 billion in investment loans were approved – down 3.9% from the previous month," he said.
Flavell is not surprised to see this "downwards shift in investment demand".
"Over the past few months, we have seen a number of Australia's lenders tweak their pricing and policy in this area," he said.
"These changes have made it hard for some investors to qualify for finance."
That said, the ABS data shows that the value of owner-occupied housing loans written rose 0.9% to $20.96 billion over July.
"This is not surprising as the banks have recently been reducing the rates on their 0wner-occupied principal and interest home loan products and there are some competitive deals to be found," said Flavell.
First home buyers returning to the market
Westpac economists said the ABS data demonstrates evidence that first home buyer programs are "gaining traction".
First home buyers as a portion of owner occupier approvals rose to 16.6% from 14.9% in July.
ME Bank reported that first home buyers taking out a mortgage grew by 17 basis points to 24% of all ME home loan applications in July and August, compared to the same period last year.
Housing Industry Australia (HIA) Principal Economist Tim Reardon says first home buyers returning to the market in NSW and Victoria do so off the back of "enhanced Stamp Duty concessions in these markets".
"In July 2017 – the first month that these concessions took effect – the volume of First Home Buyers in NSW jumped to its highest level since 2012, increasing their share of the market from 8.8 per cent to 11.5 per cent in just one month based on today's ABS finance figures," he said.
Reardon says first home buyer incentives that took effect from 1 July 2017 have "driven a dramatic increase in the involvement of first home buyers in the market".