Are you looking to build a fence around your property? There are lots of different options available, depending on your needs and the aesthetic you are hoping to achieve.
The first thing people notice about a house is usually its fence – so what kind of first impression does your home's fence give to visitors? If it's lacking a little lustre, here are five ideas that could inspire a boundary makeover:
1. Picket Fence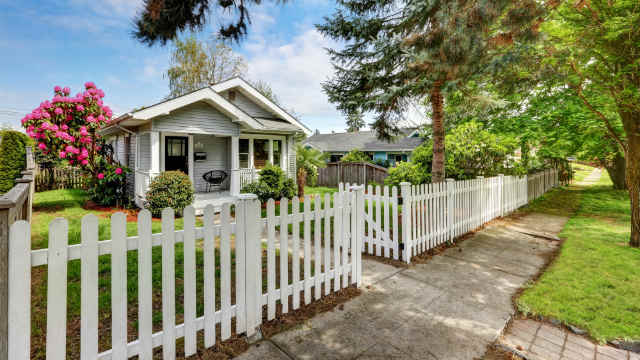 The classic picket fence is perhaps the friendliest option of them all. Low enough to see over, these fences invite conversation between neighbours and passersby. Traditionally, spaces are left between the palings to create an open and welcoming feel, while still framing your boundary and keeping your house visible to the street.
2. Timber fence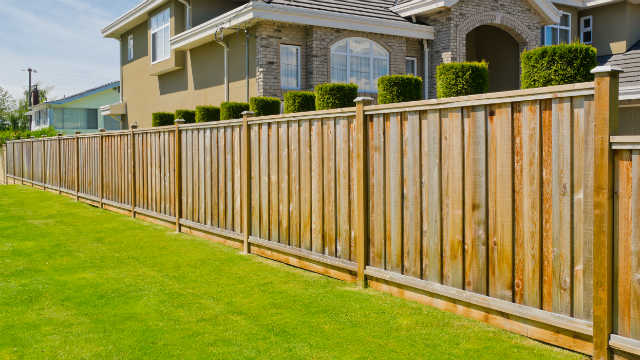 One of the most cost-effective materials, timber tends to dominate fencing at suburban properties. An 1.8-metre-high timber fence will help provide privacy from the street or between neighbouring homes, especially when laid in an overlapping style. Capping the fence at regular intervals will also help protect your palings and create a "finished" look for not much extra cost. Where the budget allows, thicker pieces of hardwood can be positioned to face sideways instead of forwards to create a more architectural look, but make sure it ties back to the house in some way and matches the overall aesthetic you're going for.
3. PVC fence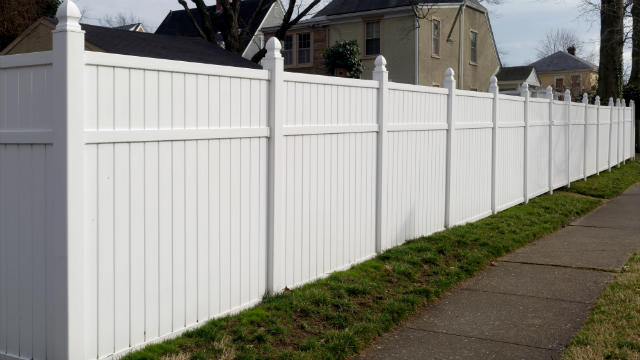 Strong, durable and easy to maintain, PVC fences can be a great alternative to timber fences as they will never need painting and are termite-resistant. They come in a range of colours and designs. Choosing white vertical slats with extra detailing in the fence and posts can make it the perfect match for homes with a Hamptons flavour.
4. Steel fence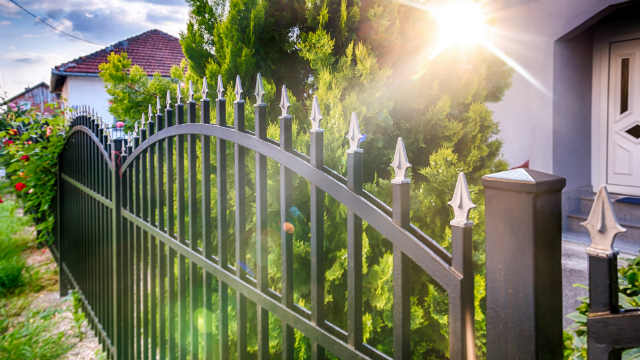 Classic and timeless, steel fences can be a beautiful addition, particularly to heritage or period homes. Strong, low-maintenance and built to last, they also allow the house to be seen from the street, creating a sense of welcome.
5. Aluminium fence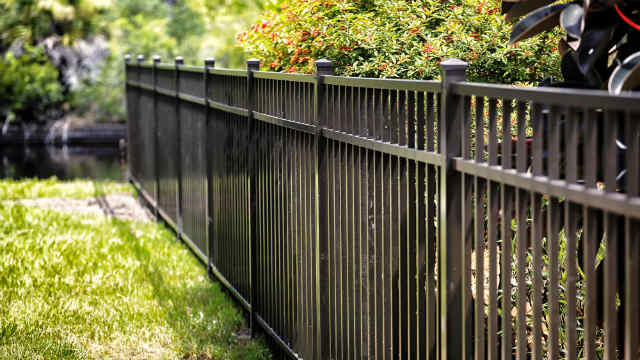 Aluminium fences provide a boundary to your property and can look especially attractive when combined with shrubs and bushes. As well as highlighting the gardens around them, aluminium fences are generally cost-effective and low-maintenance, although they often won't last as long as some of their stronger counterparts.
Things to consider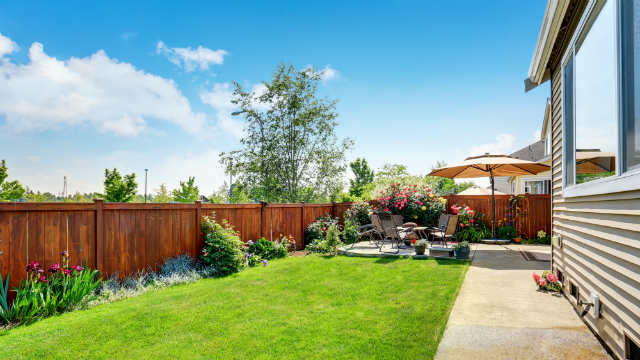 The cost of fencing can vary widely depending on the materials used and the amount of fencing needed. It's a good idea to get at least three quotes from fencing contractors to compare

costs

.

Fences may need council approval, so it's a wise idea to check with your local authority before starting to plan your project. Neighbours will also need to be consulted for fences on boundary lines.

Consider your landscape design when planning your fence, and remember they can look best when incorporated with gardens. Consider putting plants along the inside of your fence or outside facing the street, to enhance the street appeal of your home.
What are the options to finance your new fence?
How the job is financed may depend on how much it costs. There are several options available for the home renovator to consider, including:
Personal loan: Depending on your personal circumstances and the cost of the job, you may be able to consider using a personal loan to fund the work. This could be a secured loan, or an unsecured loan. It's worth keeping in mind, though, that interest rates are generally higher for personal loans than for home loans, and it's a good idea to read the lender's terms and conditions first. Compare personal loans with Canstar.
Credit card: It may also be possible, depending on the cost and your ability to repay the debt quickly, to pay for the job on a credit card. There could be some fringe benefits for doing so, such as extra insurance cover in some cases (read the card's Product Disclosure Statement to find out the conditions of the cover). Keep in mind that credit card interest rates are typically much higher than home or personal loans, and interest can quickly accumulate on large balances, so it is a good idea to weigh up your options and consider them carefully. If you don't think you'll be able to pay off the card's balance in full each month, it may be worth re-considering whether a credit card is the right option for you. Compare credit cards with Canstar.
Sprucing up the outdoor areas of your home? These stories may help:
---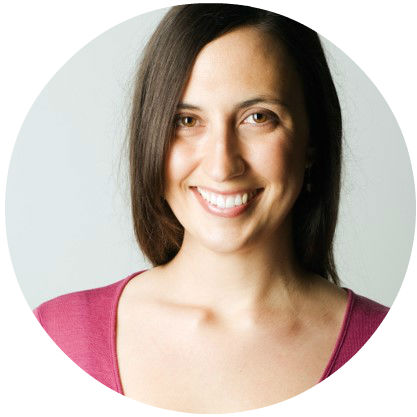 About Tonya Turner
Tonya is a Brisbane-based journalist, feature writer, copywriter and editor. She has worked as a journalist at newspapers across Australia, and now writes about design, architecture, home interiors, food, the Arts and travel.