You could be forgiven for thinking this photo is of a real woman or perhaps of a photoshopped model. But she is in fact UBank's latest virtual assistant.
Meet Mia, short for My Interactive Agent. She is UBank's life-like chatbot which will be launched later this month to a select number of customers as part of a pilot.
The digital bank, owned by National Australia Bank, says Mia is the world's first digital human home loan assistant and she represents a leap forward in chatbot technology.
UBank Chief Executive Officer Lee Hatton says the bank wanted to give a human face to UBank's digital home loan service.
"By bringing Mia to life, we're giving customers a whole new way to interact with their online home loan application and completely challenge the perception of a digital bank," Ms Hatton said.
According to UBank, customers will be able to speak to Mia day and night, and she will answer more than 300 of the most common home loan application questions, ranging from current interest rates to what is classified as an expense.
She even knows a few jokes and has been designed to have a humorous personality, including using GIFs and animations during her chats with customers via their mobile and desktop devices.
Say hello to the newest member of our team, Mia! 👋🤗 She's the world's first digital human who is powered by AI & will help with common home loan application questions. She's smart, approachable & even has a few jokes up her sleeve! #comingsoon @FaceMe https://t.co/2lQAt4Jxho

— UBank (@UBank) February 11, 2019
Mia was crafted in partnership with artificial-intelligence provider FaceMe.
UBank said she was created with the customer in mind and does not use bank jargon.
When asked why this particular face of a young attractive woman was chosen, UBank said it was guided by their customers and their ethnically diverse team on what Mia should look like.
"We also know women play an important role in financial decisions in Australian households and we wanted Mia to be a proud reflection of this," the bank said.
Ms Hatton said there had been customer testing and the response to Mia had been "overwhelmingly" positive.
"UBank customers are not only impressed by the likeness of Mia, but excited to access the information they need quickly, easily and in real-time," she said.
"Some people may prefer other forms of technology, like using our chatbot or speaking with one of our advisors on LiveChat, but this is why we offer choice."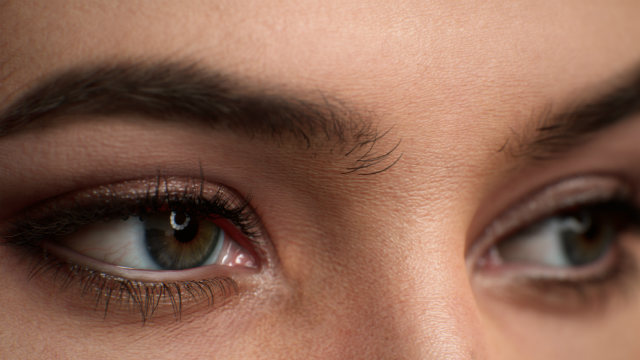 Mia is built with artificial intelligence (AI) technology and will continue to learn through her conversations with customers.
This means over time, the digital assistant is expected to become smarter and more user-friendly.
If Mia doesn't know the answer to a few questions in a row, the customer will then be referred to UBank's telephone customer service team.
Ms Hatton said AI was the future of finance and digital banks were all about making everyday banking simpler and faster for consumers.
"We think Mia is going to be a real game-changer, making the home loan application process even smarter for our customers," she said.
"The chatbot we launched in 2017 – RoboChat – is used by four out of five UBank customers, answering more than 50,000 questions to date."
She said Mia's pilot is expected to be just as successful, and eventually she will support many customers through the home loan application process.
Mia will operate on Chrome Version 68+, Windows 10, macOS High Sierra or higher, Android 6 or higher, Safari macOS High Sierra or higher and OS 11 or higher.