The Commonwealth Bank and ANZ have both announced increases to variable home loan rates today.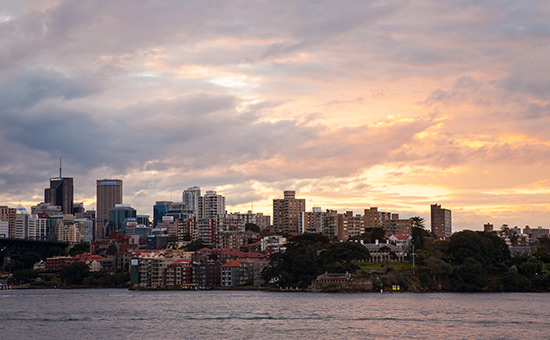 This means all of the Big 4 banks have now announced variable interest rate rises this month, with National Australia Bank and Westpac unveiling their decisions on March 16 and 17 respectively.
Commonwealth Bank rate hikes
From 8 May 2017, the Commonwealth Bank (CBA) will increase its standard variable rate home loans by:
3 basis points to 5.25% p.a.* for principal and interest (P&I) owner-occupier home loans.
25 basis points to 5.47% p.a.* for interest-only owner (IO) owner-occupier home loans.
24 basis points to 5.80% p.a.* for P&I investment home loans.
26 basis points to 5.94% p.a.* for IO investment home loans.
The 26 basis point increase on interest-only investment home loans comes on top of a 12 basis point increase announced in February to take place on April 3.
CBA Group Executive for Retail Banking Services, Matt Comyn, said the increases come as the bank faces "rising costs and regulatory responsibilities".
"We have sought to minimise the impact for the majority of our home loan customers who are Australian families trying to pay off their home," Mr Comyn said.
"These changes don't come into effect until 8 May, giving people enough time to speak to one of our home lending specialists to review their current repayments."
Mr Comyn encouraged interest-only customers to switch to P&I repayments, which they can do at no cost, in order to "continue to enjoy historically low rates".
CBA's announcement pointed out that the standard variable rate for owner-occupier P&I home loans is 40 basis points lower than what it was in March 2015, "saving customers $88 per month of $1,051 per year".
ANZ rate hikes
Unlike the other Big 4 banks, ANZ said its current standard variable rate will remain unchanged at 5.25%p.a. (5.35%p.a. comparison rate**).
However, the bank announced that the variable interest rate on investment home loans will increase by 25 basis points from 5.60%p.a. to 5.85%p.a.* from March 31.
For interest-only home loans, variable rates for owner occupiers will increase by 20 basis points to 5.45%p.a. while rates for investors rise 11 basis points to 5.96%p.a.*
The interest-only rate rises will kick in on 22 April for new customers, but existing investor and owner-occupier customers won't be hit till late July.
ANZ said it will write to existing interest-only customers from May to warn them of the upcoming changes and allow them to switch to a principal and interest loan without incurring a fee.
ANZ Group Executive Australia, Fred Ohlsson, said 80% of ANZ's owner-occupier borrowers make principal and interest repayments and is "pleased" to keep rates on hold for them.
"This is a clear signal that we are open for business for Australians either looking to buy a home or looking for a better deal," Mr Ohlsson said.
"The changes we are making in home lending affect investors and borrowers who only repay interest on their loan. These changes reflect a need to closely manage our regulatory obligations, our portfolio risk and the competitive environment.
"We recognise the day-to-day challenges that home-owners face with their household budgets. We believe this is a balanced decision that reflects the range of regulatory and risk factors, and the pressures on family budgets.
"This is why we are providing our customers with interest-only home loans additional notice and the option to switch to repaying principal and interest to take advantage of the lower rate."
*Comparison rate not yet disclosed by bank.