There are certain things to avoid when buying a house; there are many variables that you'll want to get right.
Buying a house can be a difficult and complicated process. There are many variables that you'll want to get right and pitfalls that you'll want to avoid. Rose Lawyers and Conveyancers suggest some traps to avoid when buying a house, as follows.
4 things to avoid when buying a house
Here are some common mistakes that Rose Lawyers and Conveyancers see that can cause potential problems.
1. Getting too excited at auction
2. Skimming over the paperwork
3. Missing things during inspection
4. Trying to do everything yourself
1. Getting too excited at auction
Buying a house is a very exciting time in anyone's life, but it's imperative that you still keep a level head at the auction. This may not seem like a legal concern and, strictly speaking, it isn't. But there are a number of legal and financial problems that you can cause for yourself if you overspend at the auction. Buying above your means could cause you to lose your deposit if you are unable to secure finance after the auction. Or if you do get finance, this might cause you to be tight on living expenses for the foreseeable future, which probably isn't in your best interests.
The best way to avoid overspending at auction is to not get too attached to one particular property. Always look at many different properties, consider your options, talk to agents, and review your budget and costs. It's also worth considering whether you would be better off buying a house through a contract for a private sale since that provides for a three-day cooling off period. Read some more tips on buying at auction.
2. Skimming over the paperwork
Unless you are a legal expert yourself, you'll want to hire a professional to review the paperwork for you. Ideally, you should get a lawyer or conveyancer to review the Section 32 and contract before you sign them. It's always a good idea to talk to a lawyer before signing any kind of contract, so you should definitely have a lawyer look at the contract when you buy a house, since that's one of the largest financial commitments that you can make. Another thing to keep in mind is that in most cases, you won't be able to negotiate the contract when you buy a house at auction. If you need the contract to be subject to finance, building inspection, or any other clauses, you might be better off buying through a private sale.
3. Missing things during inspection
If you are going to buy a house at auction, make sure you do a thorough inspection. The Section 32 will have details of the land that might affect your decision to purchase it and may not be immediately apparent during an inspection. This means that you still need to be very thorough with your inspection as you also need to check the physical fixtures and structure of the property for things that are not required to be disclosed in a Section 32, like whether the electric garage roller door works.
It's very important that you look to make sure a house will suit your needs so that you don't end up with any regrets.
Check to make sure you like the spaces and the floorplan, check that it has enough storage, and check that the kitchen is large enough or laid out well if you're going to do a lot of cooking.
You'll also want to know that everything in the house works properly. Some important maintenance issues to look for include:
If furniture or boxes are obstructing your view during the inspection, feel free to ask that they be moved. After all, if you don't find out about problems like these until after you buy the house, it could end up costing you a lot of money in maintenance, and you likely won't have any legal recourse.
4. Trying to do everything yourself
In theory, you can do everything yourself when you're purchasing a property. However, it's probably not the best idea. Unless you are already very familiar with the process involved, it is highly recommended that you get the assistance of a lawyer or conveyancer.
While you may be able to do everything yourself, even if you are unfamiliar with the process, it's likely that it will take much longer and be far more difficult than it needs to be. There's also a good chance that you'll make mistakes along the way that might end up being very costly if you don't correct them in time.
If you are considering doing this on your own in order to save on legal expenses, it's worth considering the value of your time and well-being. Moving house, purchasing a house and selling a house is already an extremely stressful and busy time. You will probably find that it is in your best interests to alleviate some of that stress by allowing your representative to act for you where you can, especially if you also need to juggle work and family commitments as well.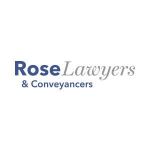 Rose Lawyers and Conveyancers have been operating in Melbourne for over 35 years, providing legal advice and representation for property, business, and family matters as well as criminal and civil litigation.