What comes to mind when you think about drones? It's not usually home and contents insurance claims, is it?
More and more insurers are beginning to use drones to assess the damage in areas affected by national disasters, and many now provide contents insurance for drones.
Drones were first used by insurers to view the damage caused to homes by the devastating bushfires in the Great Ocean Road area in Victoria early last year. Insurance giant IAG mobilised this drone technology to inspect the damage done to properties where physical access was not possible due to danger.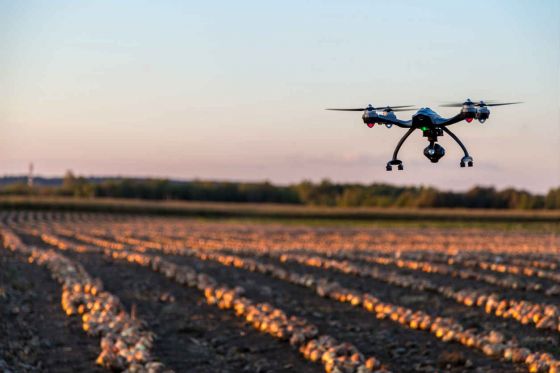 This was done before physical access was granted by authorities and it enabled the insurer to start processing customer claims immediately.
IAG's chief operating officer Andy Cornish said that they were "proud to be the first insurer in Australia to use drones to assess damage following a major bushfire". IAG reported receiving extremely positive feedback from customers who benefited from this technology during the claims process.
Deployment of drones by insurers has becoming increasingly popular worldwide, with other providers following IAG's lead. Recently, Suncorp Insurance used drones to survey the damage done to North Queensland by tropical cyclone Debbie.
"The drone imagery gives our teams important insights into the extent of the damage in areas that are still inaccessible due to closed roads and floodwaters," said Suncorp Spokesperson Josh Cooney.
"With this information, we can better coordinate our response so our teams can hit the ground running."
A drone was even sent in to survey damage and radiation levels at Japan's crippled nuclear power plant in Fukushima after the dreadful 2011 earthquake and tsunami.
Shopping around for a home insurance policy?
Whether you're looking for home, contents or combined cover, you can easily compare from 100+ policies with Canstar.
What can drones be used for?
Drones or UAVs (Unmanned Aerial Vehicles) have evolved from their military origins to take on a multitude of varied tasks that require an eye in the sky without touching the ground.
For example, drones are now being used for monitoring sharks at beaches, detecting natural disasters, pinpointing search and rescue locations, monitoring vast tracts of food crops, keeping watch over endangered animal species and poachers, and camera-carrying drones are now changing aerial cinematography in movie making.
As you read this, there are countless commercial entities working on ways to incorporate drone technology into their everyday business operations.
Definition UAV (Unmanned Aerial Vehicle): An aircraft without a pilot that is controlled by a remote or on-board computer. A drone is a form of UAV.
Which insurers use drones?
Two of the big home insurance underwriters in Australia – IAG Group and Suncorp Group – both use drones now to better assess property damage. These groups hold the following insurance companies in Australia:
IAG Group:
NRMA Insurance
SGIO
SGIC
CGU
Swann Insurance
WFI
Suncorp Group:
AAMI
GIO
APIA
Shannons
Terri Scheer
CIL insurance Vero insurance
Many providers in Australian now offer drone insurance, which means you will be covered in the event that something goes wrong with your drone. But what exactly is drone insurance?
What is drone insurance?
Drone insurance or UAV insurance acts like any other kind of contents insurance policy:
Hull cover: Covers damage that occurs to the drone or UAV itself. If you lose or damage your drone in an accident, the insurance company will cover the damage up to a certain limit.
Lability: Covers damage to the property of third parties, or injuries to third parties, caused by the operation of your drone.
Having drone insurance limits the financial risk involved if you lose or damage an expensive drone, or if your drone injures other people or damages their property.
For example, if your drone collided with a neighbour's roof and fell to earth, breaking the drone, the hull cover could cover some of the cost of repairing or replacing your drone. If the collision also broke your neighbour's roof gutter, the liability cover could cover the cost of repairing or replacing your neighbour's roof gutters, depending on the level of cover specified by your provider in the product disclosure statement (PDS).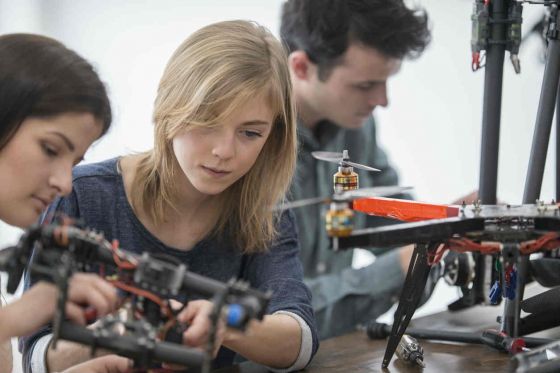 How to buy drone insurance
Drone insurance is available as a standalone policy for commercial drones, or an optional extra cover for personal hobby drones under a contents insurance policy with some providers.
This means you could potentially already have cover for your drone as a part of your contents insurance policy, depending on the kind of drone you have. It is vital to check this with your home and contents insurance provider first before making any assumptions, though.
How much does drone insurance cost?
Since drones can vary so much in price, the cost of insuring your drone will vary depending on the model of drone, whether you choose a standalone commercial drone insurance policy or add it to your contents insurance, and the insurance provider your choose.
Check with your contents insurance provider to find out how much it would cost to insure your drone, or compare policies on our website:
Why do you need drone insurance?
There are a number of reasons why you should seriously consider drone insurance, besides the fact that they can be quite expensive to replace in the event of an unforeseen accident.
Liability cover is vital in order to protect yourself if the worst does happen. The following are examples from thebalance.com that show the kind of thing that can (and have) happened to drone owners:
One man in the UK lost control of his drone and it ended up injuring a toddler's eye, blinding the child. The family forgave him, but in that case, the medical expenses he was liable for were significant.
One man's drone hit a power line, which caused a neighbourhood-wide blackout. You would have to pay for those repairs out of pocket if you didn't have adequate liability cover.
These are just two examples of the extreme accidents that can occur. Most damages you'll incur will be much less than this, but it goes to show that anything can happen while flying a drone, even if you're experienced.
Drone Insurance Checklist
When you buy a drone, it is always a good idea to contact your insurance provider to find out whether you are covered through your contents insurance or whether you need to buy a standalone drone insurance policy.
This can be a quick and easy process as long as you have answers to the following questions:
Where will the drone be used?
Will it be used for commercial/business use or personal/hobby use? Competitive racing or casual flying in the park?
Who will fly the drone?
Where will you fly it?
What altitude will you fly the drone at?
What value is your drone?
What is the make, model, and serial number of your drone?
Do you have any official training in the safe usage of a drone?
Knowing the answers to all of these will make it much easier for you to get the most favourable terms on your policy. Be wary though – doing things like not logging your flights or uploading videos that show you doing idiotic manoeuvres can mean you lose out on getting drone insurance, so be careful!