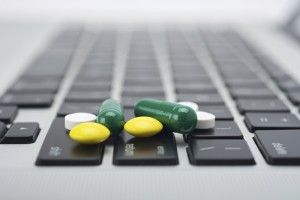 Ever thought about buying medicine online? Think again. According to the World Health Organisation (WHO), up to 50% of medicines bought online from websites that conceal their physical address are counterfeit.
"In Australia, widespread internet use and the strong currency have helped drive rapid growth in the online purchase of medicines, often from dubious sources." – Australian Medical Association (AMA)
According to the Australian Medical Association (AMA), Australian customs officers were historically seizing approximately 260 parcels of drugs that breached the Therapeutic Goods Act each year. Since 2012 though, that number has spiked to more than 700 as Australians increasingly jump online to purchase a "cure" for a myriad of ailments. Despite the jump, Australia is still a comparatively small market, with estimates that up to 15% of worldwide pharmaceutical supplies could be counterfeit. According to WHO, this percentage jumps to 30% in developing countries.
So what could be in these fake medicines?
According to global campaign, Fight the Fakes, some poisons that have been discovered in fake medicines include mercury, rat poison, boric acid, paint and antifreeze. Nice to know!
As well as harmful ingredients, patients should also be aware of useless ingredients –as in, the pharmaceutical benefits of fake medicine may be nil. Or to put a human face on the issue, consider just one illness: malaria. According to Fight the Fakes, up to 20% of malaria deaths worldwide – or the death of 200,000 people – can be attributed to fake medicine.
The safest option? A prescription written by your general practitioner, filled at your local pharmacy. It's not worth the risk; you don't know what's in your medicine if you order it online.