Today Treasurer Scott Morrison announced the Big 4 banks will be subject to mandatory comprehensive credit reporting (CCR) from 1 July 2018, with one peer-to-peer (P2P) lender welcoming the change as promising for Aussie borrowers chasing better lending rates.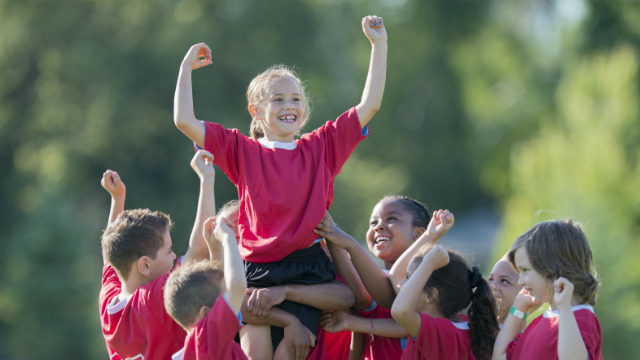 The announcement from the Treasurer comes following a Federal Budget promise to mandate positive credit reporting if lenders did not meet a threshold of 40% data reporting by the end of this year – currently sitting at less than 1%.
Most banks and credit providers have previously been reporting only negative information about a borrower's credit history, which doesn't reflect positive actions such as paying off loans on time and in full – all important considerations when it comes to approving a loan.
P2P lender MoneyPlace's CEO Stuart Stoyan told Canstar he was excited about today's news to make CCR mandatory for all fintechs, banks and lenders.
"Consumers will be able to have a more comprehensive set of information shared between lenders and that will allow consumers to get lower interest rates and also make credit more accessible," he said.
"It means that lenders are able to better discern good credit from bad credit and reward that behaviour."
Mr Stoyan said Morrison's desire to extend CCR to include utilities, which could further benefit consumers who pay off their bills on time, was an interesting development.
"So what that means is your repayments – your telco, gas, electricity and other utility bills – will also be combined into the CCR dataset," he said.
"This is especially important in recognising good credit behaviour from people who may have limited credit exposure or accessibility."
Institutions such as the Australian Retail Credit Association and Customer Owned Banking Association have welcomed the Government's new regime, while the Australian Bankers' Association expressed concerns about the safety and privacy of consumer data.
While the major banks will be required to have 50% of their credit data ready for reporting by July next year, increasing to 100% later in 2018, it appears smaller providers will be required to start the process later on.
Mandating Comprehensive Credit Reporting will give customers a better deal by making sure lenders have more information – positive & negative. This means more good information in the system, which means better loans, better prices, more opportunities & more competition #auspol pic.twitter.com/6cXAcfwPIZ

— Scott Morrison (@ScottMorrisonMP) November 2, 2017
Concerns CCR will lead to financial exclusion
Some consumer advocate groups, including the Consumer Action Law Centre, have taken a negative view towards the introduction of mandatory positive credit reporting.
In a statement released today, the group expressed concerns the new policy will "make the poor pay more" for credit, increase the occurrence of unregulated "debt vultures" targeting people struggling financially, and risks giving lenders more power to provide loans on a more selective basis.
But Mr Stoyan from MoneyPlace said concerns from consumer advocates that payment history may lead to financial exclusion rather than financial inclusion were misunderstood.
"There seems to be a belief by some consumer advocates that there's a universal right to debt, but we should be trying to avoid debt," he said.
"If you have information that shows that you're actually not credit-worthy, that's really important from a responsible lending perspective to make sure that loans are provided to borrowers that they can afford.
"Additional information means that a lender may decide not to make a loan or make a smaller amount loan, but if that makes it more affordable for the borrower and is not going to put them under some form of financial duress in the future then that's actually a good outcome.
"We want to reduce Australia's debt and help them get out of debt sooner with a fairer, better personal loan."