Westpac has finally made 'tap-and-pay' available to its iPhone and Apple Watch customers, after it noticed growing demand for alternatives to cash during the coronavirus pandemic.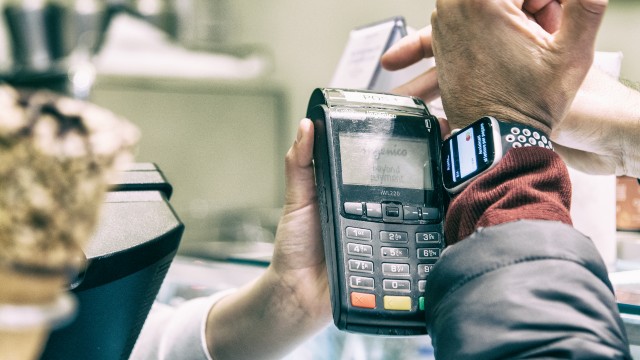 Five years after the US tech conglomerate's digital payment wallet first launched in Australia, Westpac announced today that Apple Pay has been switched on for its customers who want to make more convenient purchases in stores, apps and online.
Apple Pay will be available to Westpac customers who have an eligible Mastercard debit or credit card, or an eftpos Handycard, which is otherwise usually only available for cash withdrawals and in-store payments for people aged 16 years old and below.
The bank said in a statement that debit cardholders would be able to choose the payment option linked to their card when they pay with Apple Pay, including 'Mastercard Debit', 'eftpos CHQ' or 'eftpos SAV'.
Westpac Group Chief Executive of Consumer, David Lindberg, said the introduction of Apple Pay now was important, given the bank's customers were "looking for an alternative to cash" in the coronavirus crisis.
"We have seen a significant increase in customers using digital banking in recent weeks as more Australians stay at home," Mr Lindberg said.
"With the introduction of Apple Pay, it will now be even easier for customers to pay for goods and services in stores, via apps or online without the need for a card or wallet."
In the past, only Android customers had access to tap-and-pay services with the bank, via services such as Samsung Pay and Google Pay.
Even Westpac's subsidiary bank customers had Apple Pay before it did , with St. George Bank, BankSA and Bank of Melbourne signing on back in December.
The other big four banks – Westpac's main rivals – have had the digital wallet available for some time.
CBA, Westpac and NAB, along with Bendigo and Adelaide Bank, were at loggerheads with Apple in 2016 and wanted access to the tech giant's technology so they could create competing digital wallets to Apple Pay.
However, the banks lost their bid in 2017 to use Apple's Near-Field Communication (NFC) controller chips in iPhones, when the Australian Competition and Consumer Commission (ACCC) ruled in favour of Apple.
Following those unsuccessful negotiations, the three majors collaborated to create their own peer-to-peer mobile payments app called Beem It, which is still in operation.
Along with the news of the Apple Pay launch, Westpac also announced today in its first-half results that it expects $1.6 billion in loans will be unrecoverable because some of its customers may struggle financially due to the impacts of the coronavirus crisis.