We reveal the hidden traps of no annual fee cards such as student credit cards or low income credit cards. Compare credit cards to find the best value.
It might surprise some Aussies to know that there are very few credit card products specifically designed for students and other low income earners – and those that do can come with a credit card interest trap if consumers are not disciplined about paying their card off in full each month. They might have a low or $0 annual fee, which sounds great, but their interest rates can be on the high side.
Basically, for students looking to take out a credit card, it would be wisest to look outside the "Student" and "No Annual Fee" cards if there's any chance at all that you'll pay interest on a balance. If you're a student looking for a credit card, you can find out more here on what you should be considering.
Of course if you're confident that you will pay your card in full each month, a no-fee option could work well for you – it's about being honest about your likely spending habits!
Low Income Earner Credit Cards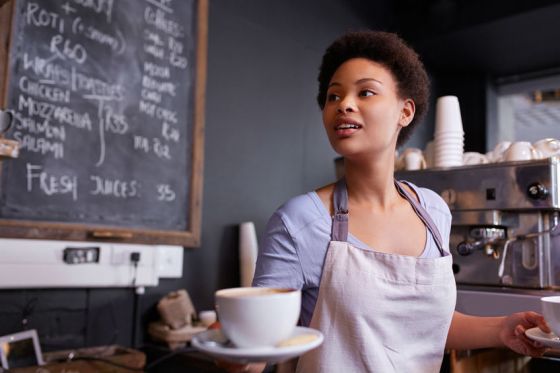 Low income earner credit cards are a list of credit cards in our database that have no specific income requirement, meaning you don't have to be earning above $20,000 or $50,000 per year in order to apply for this card. These cards are all also available for lower, relatively "safer" credit limits of less than $1,000 (safer in terms of not being able to rack up as much credit card debt).
Interest rate
The average interest rate of low income earner cards is 16.24%. That compares, at time of writing, to an average Low Rate credit card, which will give you an average interest rate of 12.21% (min 8.99%, max 14.99%), and a Standard credit card which will offer an average rate of 18.86% (min 7.99%, max 23.50%).
And applicants should note that out of the 41 low income earner cards on our database, 15 have an interest rate of above 19.00%. The maximum interest rate for low income earner cards is a whopping 23.50%, the same as Standard category credit cards. So definitely ask the interest rate question before you sign up for a card!
Interest-free days
Low income earner cards give an average of 50 interest-free days – but some are significantly less, so again ask the question.
Annual fee
The good news is that the annual fees on low income earner cards are lower than those of normal credit cards. (Although as we've just pointed out, the annual fee isn't everything.)
Low income earner cards have an average annual fee of $36.85, compared to $44.27 for Low Rate and $121.41 for Standard.
The minimum annual fee for low income earner cards is $0, and 8 cards out of 41 have such a low fee. There are also Low Rate and Standard cards with a $0 annual fee.
Credit limit
The minimum credit limit available for you to apply for on a low income earner card is $300, which is a low, safe choice for those who cannot afford to accidentally overspend.
Student Credit Cards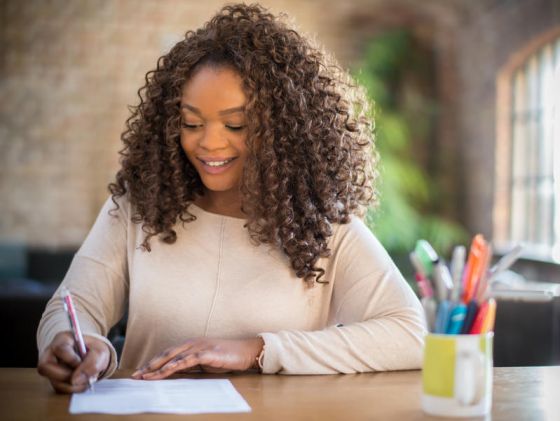 On our database at the time of writing, there are just 4 products that are explicitly marketed and targeted towards students:
ANZ – First for Students: $0 annual fee for full-time students
CommBank – Student Credit Card: $0 annual fee for full-time students
Westpac – Student Credit Card: $30 annual fee waived in first year
First Option Credit Union – Smart Start Credit Card for 18-24 year olds: $0 annual fee
Without naming any names, 3 out of 4 of these products have an interest rate above 19.00% at the time of writing. This means if you are a student with one of these cards, you had better watch your spending like a hawk. Any time you buy something, pay it off before your interest-free days end!
So what do you need to do when choosing a card?
Think hard about whether you need a credit card. They can be a terrific spending and budgeting tool if they're used properly – but if you're not confident that you'll be able to use it properly they could end up being an expensive trap. Debit cards work just as well for things like purchases, direct debits, paying bills, and online shopping.
If you're young, not having a credit card may mean you need to look at peer pressure differently. If you can't afford the new iPhone 7 or 8 using your own money and you're thinking of using credit just to make sure you have what "everyone else" has, that's a trap.
If your credit card use involves the occasional purchase, compare your options first before choosing a $0 annual fee card that may charge you excessive interest. Your other option is to look for a great value savings account instead, so that you can work towards the savings goals of those occasional purchases. You can also create a separate emergency savings account for the big purchases that come up unexpectedly.
Learn how to stay out of credit card debt
This advice is general and has not taken into account your objectives, financial situation, or needs. Consider whether this advice is right for you. Consider the product disclosure statement (PDS) before making any financial decisions.
Canstar provides an information service. It is not a credit provider, and in giving you information about credit products, Canstar is not making any suggestion or recommendation to you about a particular product. If you decided to apply for a credit card, you will deal directly with a financial institution and not with Canstar. Rates and product information should be confirmed with the relevant financial institution.