According to new Commonwealth Bank data, more than 689,000 people reported their debit or credit cards stolen over the past 12 months, equating to roughly 1,800 every day – and that's just for CommBank customers.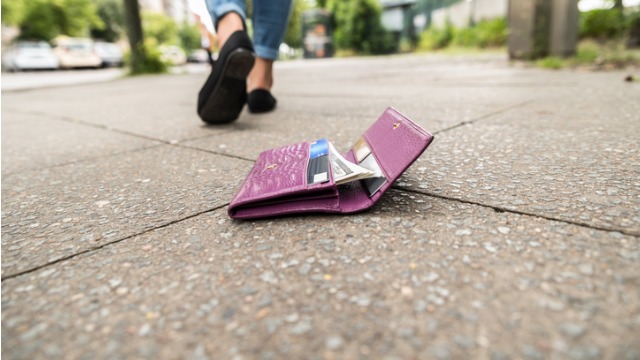 The CommBank data also revealed Aussies aged between 41 and 60 were more likely to report missing cards than people under 40.
Pete Steel, Executive General Manager Digital at Commonwealth Bank, said over the 12 months to April 2018, over 220,000 customers aged between 41 and 60 reported their card as either lost or stolen.
"This was compared to more than 188,000 of those aged between 31 and 40," Mr Steel said.
"Meanwhile, just over 161,000 of those under the age of 30 reported their card as either lost or stolen over the same time period."
| AGE | # CARDS REPORTED LOST OR STOLEN |
| --- | --- |
| Under 30 | 161,504 |
| 31 – 40 | 188,345 |
| 41 – 50 | 119,058 |
| 51 – 60 | 101,734 |
| Over 60 | 118,555 |
Source: Commonwealth Bank
The report also stated most of these lost cards weren't reported straight away.
Mr Steel said many Australians who lose their cards are more likely to report the loss on a Tuesday or the day after a public holiday.
"We believe most cards are lost over the weekend or on public holidays when people are out and about," Mr Steel said.
"While you'd be forgiven for thinking people would report their lost or stolen cards as soon as they've realised they're gone, Tuesday is actually the most common day for this to occur.
"We can assume that many Australians actually spend a few days looking for their cards before reporting them lost or stolen."
How much does it cost to replace a credit card?
Although it can depend on your provider, replacement credit cards can cost as much as $25, according to Canstar's database.
Canstar data also reveals a total of 61 out of 192 cards on its database charge a credit card replacement fee.
Of these 61 credit cards, the average fee you could be slugged with is $12.70. If you're unfortunate enough to lose your card overseas, you could be charged an average of $86.60, which increases to an average fee of $125 if it's for an immediate replacement.
The good news, however, is that most credit card providers will replace your card for free in most circumstances.
Based on Canstar's data, the remainder of these credit cards will not come with a replacement fee in most circumstances, with the majority of them offering unlimited replacements.
Canstar's Group Manager of Research and Ratings, Mitch Watson, said the cost of a replacement card shouldn't stop people from reporting their card lost or stolen.
"In the event a credit card is stolen or lost, the credit card provider should be contacted as soon as possible," Mr Watson said.
"They will either place a hold on the account or cancel it. This will limit the opportunity for any fraudulent transactions to occur on it.
"Recent changes limit the potential for large transactions at a check-out with a pin required for transactions above $100. However, the same restrictions do not exist for online purchases."
Mr Watson also stated not reporting a lost card to your provider may increase the chances they will not cover all losses in the event someone has used the card fraudulently.
"There are obviously some inconveniences that direct debits may need to be changed to a new card, but that pales in comparison to your card being used by someone else without your permission and the process you then need to go through to get it all cleared up."