In an effort to diversify beyond the frequent-flyer business, Qantas has announced that it will soon offer its own premium credit card.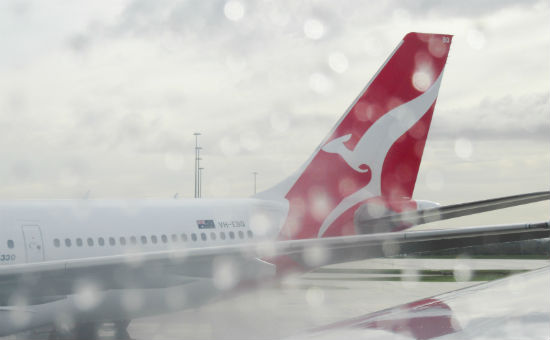 This Platinum Qantas MasterCard will be issued by US financial services powerhouse Citi as well as MasterCard, and it is expected to be available to consumers by the end of this financial year.
While the full details of this credit card are yet to be released, this credit card will allow cardholders to earn a higher rate of frequent flyer points as well as exclusive travel benefits.
This announcement is the latest in a string of recent innovations by the airline giant, such as its new direct flight from Perth to London, and it will be Qantas's first foray into the somewhat crowded credit card market.
However, CEO of Qantas Loyalty Lesley grant is optimistic about the company's new credit card, saying that it is a response to the strong consumer demand for points and benefits as a part of everyday spending.
"Around 35 per cent of credit card spend in Australia earn Qantas Points, which shows strong interest in this type of reward but also plenty of room for growth," Ms Grant said.
"This is a premium card aimed at people who love earning Qantas Points and who travel enough to want access to special deals.
"It's about giving customers more choice by widening the range of cards that you can earn points on and adding some unique features that only Qantas can offer."
This move comes before the introduction of new industry rules capping interchange fees in July, which should see banks buying fewer frequent flyer points from airlines for their reward schemes.
And Ms Grant said that financial services is a 'market in transition' for Qantas, with banks making changes to their credit cards because of the interchange move.
Citi Australia's Julian Potter, the Head of Consumer Banking, stated that Citi is 'delighted to be involved'.
"This partnership continues Citi's strategy of bringing leading financial services to Australians, and is further evidence of our commitment to grow our credit card business in this market,"he said.
Qantas shares flying high
Amid this news, along with the odd event of Qantas CEO Alan Joyce copping a pie in the face, Qantas's shares have risen to a 9-year high on the ASX this week.
Yesterday Qantas's share price rose to $4.81, which is the highest it has been since 2008.
Arguably the biggest contributing factor to this increase over the past week was Joyce announcing a 2% profit outlook upgrade, which forecast a before-tax profit of roughly $1.4 billion.
Qantas $QAN sees improved underlying pre-tax profit; between
$1.35 -$1.4bln, 2nd highest in history on domestic strength #ausbiz .

— CommSec (@CommSec) May 4, 2017
UBS analyst Simon Mitchell told Fairfax media that the outlook is quite clear for Qantas.
"Qantas appears to be in the early stages of a recovery from temporary dislocation in the domestic market and a period of high international capacity growth," Mitchell said.
However, it remains significantly cheaper than its rivals.
UBS analysts had this to say regarding Qantas's share prices:
"We believe investors are re-assessing the appropriateness of Qantas trading at a discount to its peers given the company's superior earning quality."
More information on the Qantas credit card will be available to the public when applications open by the end of this financial year.