Today NAB released 2 new Signature credit cards for consumers chasing a few extra features, including the special offer of 75,000 in bonus NAB Rewards or Qantas Points.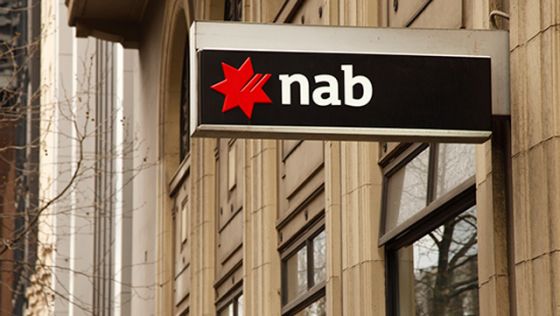 The NAB Rewards Signature credit card and NAB Qantas Rewards Signature credit card are the newest credit cards off the rank from one of the Big 4, both offering extra features that may allow customers to offset card costs somewhat.
These new premium credit card come following the Reserve Bank's (RBA) new interchange fee regulations that will likely see a reduction in the generosity of some rewards programs and adjustment to annual fees, particularly for premium and companion cards.
NAB seems pretty optimistic about the value they are able to offer customers with these new credit cards.
"With your NAB Rewards Signature Card, you'll be able to earn NAB Rewards Points and redeem them in the NAB Rewards Store for a range of products and experiences," said NAB's spokesperson.
"The best part is, you get to decide how you'd like to be rewarded."
NAB says the Qantas Rewards Signature card can be used to earn Qantas Points on everyday purchases and redeem them for rewards like "flights, accommodation, and entertainment".
Below is a breakdown of some of the key features of these new credit cards.
Rewards you can expect on the new NAB cards
In terms of rewards, both cards offer 75,000 bonus points (NAB Rewards or Qantas Points) when you spend $4,000 within the first 60 days.
But cardholders will have to apply by 1 October 2017 to take advantage of these offers on either card, according to NAB.
On the NAB Rewards Signature card, the bank says customers can also potentially earn 2.5 extra NAB Rewards Points for every dollar spent during the first 6 months, with the points capped at 10,000 per month.
After that, the standard earn rate will drop down to 1.25 Nab Rewards Points.
The Qantas Rewards Signature card offers customers a slightly lower earn rate than the NAB Rewards Signature, with 1 Qantas Point per dollar spent up to $5,000, and 0.5 Qantas Points earned per dollar spent from $5,001 to $20,000.
Rates and fees to be aware of
These new Signature credit cards come with high annual fees and interest rates, as is to be expected with many premium cards.
The annual fee for the NAB Qantas Rewards Signature card is $395/year, with the NAB Rewards Signature being slightly more affordable at $295/year.
Both cards have a high purchase rate of 19.99% p.a., but customers could benefit from up to 44 days interest-free on purchases.
Noteworthy extra features
NAB has tried to outweigh the costs of those soaring annual fees by adding some extra features, including complimentary travel insurance and a 0% balance transfer offer.
For either the Qantas Rewards card or the NAB Rewards Signature card, customers can receive complimentary overseas travel insurance when they use their cards to pay a minimum of $500 of travel costs.
Both cards also offer 0% p.a. on balance transfers for the first 6 months.
Those who enjoy kicking back in airport lounges may be disappointed to hear that neither of these new NAB Signature cards offer airline lounge access.
The amount of rewards points you can earn using your credit card could be about to drop. #9News pic.twitter.com/wpzQfDcIG8

— Nine News Australia (@9NewsAUS) June 21, 2017