eBay has today announced a partnership with flybuys, enabling shoppers to link their accounts to the loyalty program and collect points for online purchases.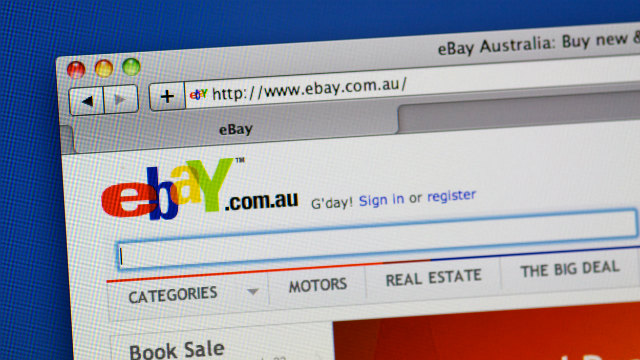 The partnership will earn eBay shoppers one point for every $2 spent on 'eligible items', which can be redeemed for eBay vouchers.
Currently, the earn rate is $10 in vouchers for every 2,000 points collected.
This partnership marks the largest expansion of the flybuys program since the addition of Velocity frequent flyer as a partner in 2016.
eBay Chief Marketing Officer Julie Nestor said the move was a 'no-brainer' as they continue to evolve their platform.
"By simply linking your eBay and flybuys accounts, you can instantly start collecting points at the click of a button," Ms Nestor said.
Consumers should "weigh up their options" when it comes to loyalty programs
Canstar Group Manager of Research and Ratings, Mitch Watson said although the reward earn rate is low, the partnership would provide opportunities for people to earn flybuys points on spending that, in the absence of rewards credit cards, would otherwise go unrewarded.
"The earn rate is half of what you could earn at a Coles Supermarket requiring $4,000 worth of spending to acquire a $10 voucher. However, those with flybuys would not just be using it on ebay so this a complimentary earning opportunity," Mr Watson said.
Mr Watson warned consumers to consider their options before making purchases purely to earn reward points as better deals could be found elsewhere.
"Where the items being purchased are available from multiple places (e.g. online, in-store etc.) consumers will have to weigh up whether purchasing online and earning points outweighs any opportunity to haggle with the store to achieve a lower item cost," Mr Watson said.
"Broadly we are seeing more businesses look for opportunities to reward loyalty. This has manifested itself into exclusive deals, discounting on additional purchase or point earning structures. There are big benefits to business to know more about their customers which loyalty schemes provide them the information required to achieve this."
What is flybuys?
flybuys is a shopping loyalty and rewards program in Australia where members earn rewards when they spend in Coles supermarkets, Coles Express and liquor stores and through partners such as Kmart, Target, Medibank and Velocity Frequent Flyer. The program is free to join and the number of points earned varies depending on where the consumer is shopping.
How does flybuys work?
To earn points with flybuys, consumers can sign up for free and scan their card or use their membership number when shopping at selected outlets. Points accumulate based on the amount spent – for example, currently shoppers earn one point for every $1 spent in Coles supermarkets – but the points vary depending on outlet.
The points can be redeemed online for a variety of 'rewards' including vouchers, appliances, gadgets and getaways. For example, 2,000 points can be redeemed for a $10 Coles voucher (equating to $2,000 spent at Coles supermarkets) or an iPad mini 4 (128GB) can be earned with 118,000 points (equating to $118,000 spent at Coles supermarkets).
Additional rewards are also available through flybuys partners, such as Medibank whereby consumers earn bonus points when purchasing fresh fruit and vegetables at Coles or for activity with a linked eligible device from Fitbit or Garmin.
What data does flybuys collect?
Whenever you scan your flybuys card when making a purchase, information is stored and according to the flybuys website, may be exchanged with Wesfarmer group companies and participating companies to "provide you with a more personal and consistent experience". This includes direct marketing and managing targeted promotions.
The website states: "Using personal information, we endeavour to improve our understanding of your interests, suitability, and behaviour in relation to products, services, and offers."
The information collected includes:
name
contact details
identification information
household details
payment and transaction details/history
points accrual and reward details
authorisations
records of your communications and interactions with the flybuys program
details and history of preferences, interests and behaviour relating to transactions, products, services, and activity with flybuys digital services.
The information collected can also be used to determine risk for financial products including Coles-branded credit and insurance.