Think of anywhere in the world you'd rather be right now… frequent flyer points could quite possibly get you there.
If you collect enough, you could even travel in the luxury of business or first class! Save enough points and the world could be your oyster. But if you're new to frequent flyer programs, it can all seem a little confusing.
How do I earn more frequent flyer points?
The first step is to sign up to a frequent flyer program and start earning points. Whether you're collecting Qantas Frequent Flyer points, Virgin Velocity points – or perhaps miles with an overseas airline – here are some of the easiest ways to earn frequent flyer points.
1. Earn points by flying
It goes without saying that you can earn frequent flyer points by flying with your airline, but you can also earn points for travelling with your airline's partners. For example, Qantas points can be earned with partners like Emirates, Fiji Airways or any Oneworld airline.
30 million Qantas points giveaway: If you're not converting your Woolworths Dollars into Qantas points yet, now's the time. 30 million Qantas points will be evenly split amongst every person who sets up the auto-conversion in May (and keeps it until at… https://t.co/Xg0hH8BunX

— AustFrequentFlyer (@AustFreqFlyer) May 1, 2018
2. Earn points through spending on your credit card
You could earn frequent flyer points every time you pay for something with a rewards credit card. Whether you're buying a car or just a cup of coffee, you could weigh up the pros and cons of making the payment with a credit card that comes with a rewards program. You'll usually earn a certain number of points for every dollar spent on the card (e.g. 1 Qantas point per dollar). Rewards points are only one feature of a credit card and should be weighed up against any fees charged and other features available when seeking the right credit card for you.

Budgeting & Savings Newsletter
Click Here for monthly tips and insights on budgeting, saving and shopping straight to your inbox.
3. Credit card sign-up bonus offers
If you really want to maximise your frequent flyer points, some credit card providers regularly offer sign-up bonus deals to new customers. By applying for a card and spending a minimum amount within the first few months, you can on occasion earn up to 100,000 bonus frequent flyer points with some products. That could possibly be enough for a return trip to the United States.
4. Earn points by shopping with program partners
Every frequent flyer program has a range of retail partners you can earn points with. For example, Virgin Velocity points can be currently earned when topping up at BP petrol stations.
Many loyalty programs also have "online malls" where you can earn extra frequent flyer points for shopping online. For example, you can currently earn two Velocity points per dollar when shopping online with David Jones via the Velocity eStore. You can also now earn Flybuys points when shopping with eBay.
If you shop at Coles or Woolworths, by scanning your Flybuys or Woolworths Rewards card at the checkout you could earn frequent flyer points. Woolworths Rewards points can be converted to Qantas points and Coles Flybuys points are transferable to Velocity points (you'll get 20% bonus Velocity points when transferring points over from Flybuys during May). You'll normally earn one Flybuys point per dollar spent at Coles, and 2,000 Flybuys points convert to 870 Velocity points. The same rates apply for Woolworths Rewards. But you might be able to earn points at a higher rate by taking advantage of targeted Flybuys bonus point offers. It is worth approaching these types of promotions with caution and ensuring you are spending responsibly.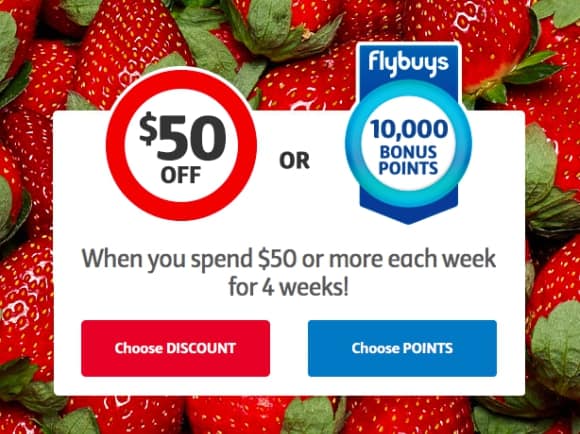 Source: Promotional email from Flybuys
5. Earn points booking hotels, hire cars and restaurants
When going on holiday, you can earn frequent flyer points through more than just your flights. You could earn extra points by booking hotels and hire cars with an airline partner. You could possibly earn Qantas points for booking at select Airbnb rentals, riding to the airport with Uber or booking a tour with Qantas Activities. By reserving a table through Qantas Restaurants or Virgin's partner OpenTable you could earn also points when you dine out at selected eateries.
6. Earn extra bonus points by purchasing wine (responsibly)
Qantas epiQure is the airline's online wine retailer. Each Tuesday, Qantas epiQure releases a new list of wines that come with a serve of bonus points. You can often pick up 5,000 bonus Qantas points with a case of wine valued at around $150. By comparison, Qantas charges $182.50 if you purchase 5,000 top-up points. You'll also earn one point per dollar for the purchase. It's worth mentioning you will likely need to pay for delivery unless you're a premium epiQure member or spend over $300.
---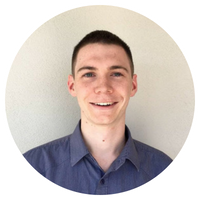 About Matt Graham
Matt Graham is the Editor of Australian Frequent Flyer, Australia's largest online travel community. An expert in frequent flyer programs, he's always looking for ways to maximise frequent flyer points. Matt's passion for travel has taken him to over 50 countries. So far his favourite destinations are Germany, Brazil, New Zealand and Kazakhstan.