Reporting and Tax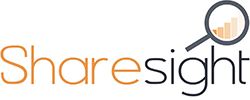 Sharesight
Sharesight is a portfolio management software system that enables individual investors to collate and streamline their investment reporting.
Offers a portfolio application that begins and ends with the investor
Detailed performance and tax reporting that's accurate all the way down to the transactional level
Institutions can also partner with Sharesight as a service for their clients
Sharesight launched in the Australian market in 2008 and more than 20,000 portfolios utilise its service.
Go to site...