To address the issue of excessive interest being paid by consumers on car loans, ASIC has banned flex commissions for car finance brokers.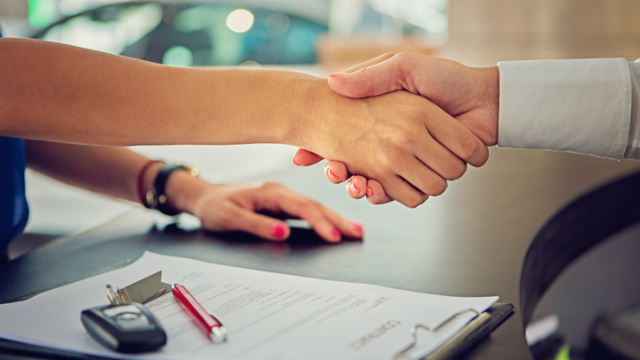 Flex commissions are, in the case of car loans, incentive-based payments made by lenders to car finance brokers which reward them for negotiating higher interest rates with customers.
In most situations the broker in question is whichever car dealership the vehicle is being purchased from, meaning that less financially savvy customers could fall victim to less-than-friendly lending practices on the part of the dealership.
The situation did not go unnoticed by ASIC however, and in March this year ASIC led a public consultation on the idea of banning flex commissions for car finance brokers.
In the wake of the consultation period, ASIC Deputy Chair Peter Kell said the findings supported a ban on flex commissions.
"We found that flex commissions resulted in consumers paying very high interest rates on their car loans," he said.
"We were particularly concerned about the impact on less financially experienced consumers."
"Most consumers would be surprised to learn that when you are buying a car on finance, the car dealer can, for example, decide whether you will be charged an interest rate of 7% or one of 14% – regardless of your credit history.
"Flex commissions do not operate in a fair and transparent way, and ASIC's action will ensure that consumers are not charged excessive interest rates."
What will change?
When the ban comes into effect in November 2018, the following changes will be implemented:
Interest rates that apply to particular loan products will be determined by the lender, not the broker
Car dealers will be forbidden from suggesting a rate that would earn them a higher commission
Car dealers will have a limited ability to discount interest rates and receive lower commissions.
As ASIC noted back in March when it first announced action on flex commissions, the ban will not prevent lenders from paying other forms of commission to car dealers.
Flex commissions, in particular, were found to operate in a way that was unfair under the National Consumer Credit Protection Act 2009.
Mr Kell did acknowledge however that "lenders who cease paying flex commissions unilaterally risk putting themselves at a competitive disadvantage", saying that "it is therefore necessary to implement the change through an industry wide approach that would ensure a level playing field for all lenders".