Cars have been swept away by floodwaters and severe storms in NSW, QLD and Tasmania. Is your car covered for storm damage?
More than $38 million worth of insurance claims have already flooded insurers since the start of the wild weather buffeting the coastline along most of the NSW and south east Queensland, with south east Queensland on severe weather alert for a repeat of last May's killer storms. The Insurance Council of Australia (ICA) says 11,150 claims have been made along the coast so far, with insurers expecting many more claims to roll in over the winter.
This summer was no less expensive for insurance providers, with bushfires in Victoria racking up a bill of more than $550 million (ICA), and bushfires in South Australia amassing nearly $172 million in insurance claims. Western Australia's $71 million in insurance claims from the Yarloop bushfires represented no less damage, but fewer people in the region were insured.
If your car ever suffers wild wind damage, water damage from torrential rain, flood damage, hail damage, or damage from being submerged in the sea foam of 8-metre tall waves, remember these five dos and don'ts:
1. DON'T keep driving!
Storm damage may have made your car unroadworthy, and driving an unroadworthy vehicle is a big no-no. You may not be eligible to claim the damage on insurance if you continue to drive it after the damage.
Leave your car safely at home and catch public transport or grab a lift with a friend instead.
And if it's still flooding? Don't even think about trying to drive through it. The Queensland government released a new campaign this summer titled If It's Flooded, Forget It.
Forget how calm the surface looks. Forget that the car before you made it through. The moment you drive into floodwater is the moment you give up control. But what makes floodwater so unpredictable? Get a breakdown of critical events that could turn your drive deadly: http://floodwatersafety.initiatives.qld.gov.au/anatomy-of-an-incident/
(Queensland Government)
2. DO take photos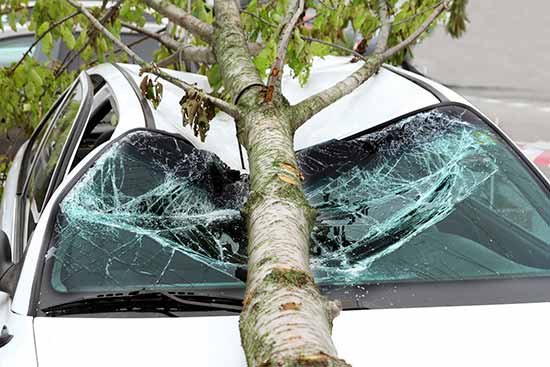 It's important to document all damage to your vehicle, so grab your camera or smartphone and start documenting. Take both overall and close-up shots. Don't forget internal photos of the damage inside the car, as well.
Download the photos into an electronic file that you can easily find and email to your insurer.
3. DO contact your insurer to see if you're covered

If you have any doubts about the extent of your cover, phone and ask. You might be pleasantly surprised.
Comprehensive car insurance policies will typically cover you for damage to your vehicle caused by storms and other weather events. Check your policy documents or your product disclosure statement to find out if you are covered for damage caused by floodwaters, as not every insurance provider covers you for flooding events.
4. DO check whether you have rental vehicle cover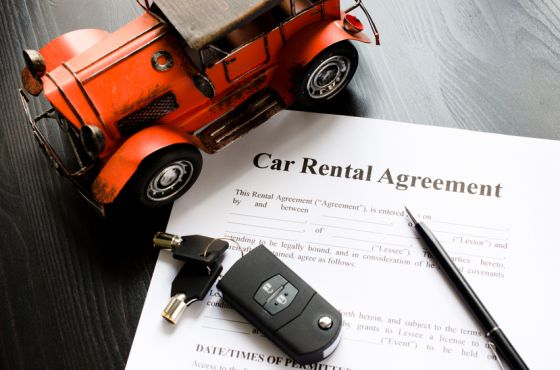 How are you going to get around while your car is out of action? Check to see if your cover entitles you to a courtesy vehicle and make use of the service.
A number of comprehensive insurance policies cover you for a hire car or rental vehicle to keep you moving. There is usually a time limit or a cost limit to how long your insurer will cover the cost of the rental car for you – e.g. "hire car for a reasonable cost for up to 14 days" or "up to $90/day until car is repaired".
Many comprehensive policies do not have hire car cover as a standard inclusion, but include it as an optional extra that adds an extra cost to your premium. Check your policy documents or product disclosure statement to check what cover you're signed up for.
5. DON'T authorise repairs without checking with insurer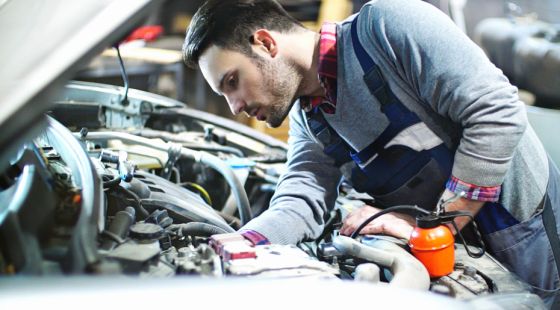 Don't go booking your car in to be repaired until you're sure where you stand with your insurer. A few insurance providers require that you get the repairs done at certain repairers on their authorised list. You should contact your insurer to authorise the repairs, then get quotes from the repairers on their list if they have one.
Remember that most policies charge an excess when you make a claim, so you probably won't get the full cost of the repairs back from your insurance provider.