Driving safe each time you hit the road may now save you serious dollars on your car insurance.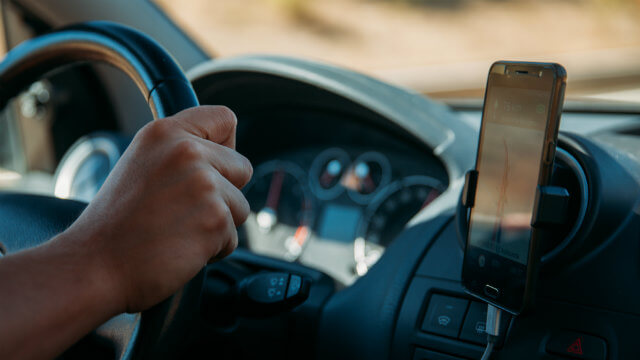 Australian start-up UbiCar is now offering car insurance that is based on how well someone drives following the launch of its smartphone app that tracks and rates people's driving skills.
UbiCar Co-Founder Carolyn Batterton said the company offered drivers an opportunity to reduce their premiums as their driving improves.
"We want to break the mold and educate the market that there is another type of car insurance," Ms Batterton said.
UbiCar's app uses telematics technology which provides real-time monitoring of a driver's behaviour and is designed to detect speeding, cornering, accelerating, braking and phone distractions, such as texting.
Ms Batterton said it involves installing a small device tag in your car and connecting it to UbiCar's free smartphone app which rates your performance and helps you determine your monthly premiums.
"Halfway through the month we will email you to let you know if you are tracking to stay on the same price, or if your driving has improved, or we will send you tips if your score has decreased so you know what you can do to get it back to where it was," she said.
The app gives motorists a score from 40 to 100 on their driving performance, with 100 being the best score.
According to Ms Batterton, those who reach the higher end of the scale can see significant discounts of up to 40%, including younger drivers who often attract higher premiums due to their age.
"Our weighting (for determining premiums) is more on driving score than things like age and where you live, so with UbiCar people can save hundreds of dollars a year," she said.
Source: UbiCar Insurance (Youtube)
Insurance Council of Australia spokesman Campbell Fuller said while there were potential savings to be made, the reverse could happen where a person's bad driving habits may result in higher car insurance premiums.
"We all think we are great drivers, so many of us would be reluctant to change our habits, even if it may generate a saving," he said.
But Ms Batterton believes the UbiCar app and its unique scoring system, launched several months before its insurance product, has already encouraged a lot of people in the community to work on improving their driving.
"Once you see a score on a leader board it makes you more accountable," she said.
"We have seen a lot of users who have stopped touching their phones and this is because the app runs silently in the background so it can measure every time you touch or swipe your screen."
She said evidence overseas also suggested insurance based on motorists' driving skills can reduce the risk of a car crash by up to 40% among high risk drivers.
However, concerns have been raised on the privacy and accuracy of telematics data, particularly in the US where consumers have voiced fears about how the data may be used to track their every move.
But Ms Batterton said UbiCar, which is backed by RAC Insurance in Western Australia, will not be sharing any personal identifiable data they gather with a third-party.
They will, however, continue to release statistics on driving behaviour trends to help inform local councils and the authorities of issues on the road.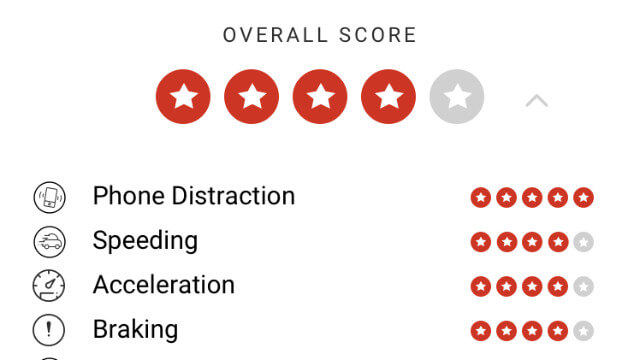 The use of telematics technology in car insurance is not new for Australia.
In 2013, QBE released Insurance Box, a comprehensive car insurance product which used a black box to record a motorists' driving behaviour. But this year the company discontinued the product, and said the program was "under review".
UbiCar is now the only insurer using telematics, which Ms Batterton says builds a reliable and accurate picture of a person's driving behaviour.
"Your hard braking or harsh acceleration is analysed against millions of miles of data to show what kind of risk behaviour you have, and then we do our unique scoring against that," she said.
"If you brake suddenly for a kangaroo jumping out – a one-off incident – it won't affect your whole average. But if you are braking heavily every day then that will have an impact."
Ms Batterton said if you want to use your phone's GPS or music player while driving you may still be able to do so without it affecting your score.
The only catch is that you would need to set up your maps or music before you begin your trip because touching your screen while driving will drag your score down.
If you are not driving, you can indicate this on the UbiCar app so it doesn't rate the driving of another person.
UbiCar insurance is now available to consumers nationwide.