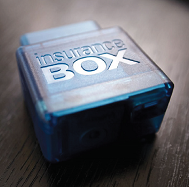 Canstar's 2014 Innovation Excellence awards highlighted a select group of outstanding products from the banking and insurance sectors that showed true innovation in their fields. QBE?s Insurance Box was an impressive standout innovation in the category of car insurance.
What is the product?
Insurance company QBE has launched a highly innovative product designed to protect drivers on the roads and to reward those who drive carefully.
A small, self-installed telematics device that plugs into your car underneath the dashboard, Insurance Box transmits data via satellite and mobile networks to assess driver behaviour across the various categories that determine a driver?s propensity to have a collision.
An online dashboard gives the driver personalised feedback on how their car is driven as well as specific alerts relating to unsafe driving practices as an incentive to become a better driver.
A unique "DriveScore" is provided to the customer, using a scale of zero to a top score of five, which shows a series of factors (e.g. harsh acceleration, hard braking, excessive speed) culminating in a trend of how a car is driven over time.
Even slight modifications in driving habits by a customer can actively influence risk premium and the DriveScore, thereby saving money and avoiding the driver being stereotyped by age, gender or postcode.
Described by QBE as "ideal for inexperienced and younger drivers", Insurance Box provides objective feedback and encouragement to become a better driver and thereby avoid collision, injury and potentially fatal accidents.
A bonus for young, careful drivers using this product is that the waiting time to be recognised as a "Rating 1" driver can occur in just one risk period, rather than the policyholder having to accumulate years of claim-free driving.
Standout features
• Easy-to-install device (and suitable for self-installation).
• Collects and transmits satnav data from individual cars.
• While similar products are already available in the UK, US and South Africa, the combination of product and service here is unique (including real-time GPS while providing customer feedback).
• Targeted at young drivers to encourage better safety and careful driving through financial incentives (lower premiums).
• DriveScore feedback enables any drivers of a car to keep tabs on their own driving skills and manage their own risks accordingly.
• Real-time data allows the insurer superior efficiency in underwriting at an individual risk level and helps speed up the claims process.
• Aids in location of vehicle after theft.
Canstar's verdict …
Insurance Box is highly innovative, using interesting technology that is nice and easy to implement. There are no installation costs (customers receive the Insurance Box in the mail along with their policy and simply plug it in) and the device cost itself is transparently listed in the overall premium at commencement of a policy.
Also, there is no ongoing device or data cost to the policyholder, so good drivers continue to save on their premiums.
The product is unique in Australia and seems to have the potential to really help alter the driving behaviour of people, particularly younger drivers, while saving them money!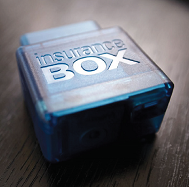 www.qbe.com.au | 133 7230