Driverless cars are almost upon us, with Australia at the forefront of testing. Should car insurers be worried about this advance in technology?
Self-driving cars are motoring towards us, making many of us wonder about driverless cars and insurance.
There's no doubt Australia is at the forefront of this new way of driving, or should I say, not driving. Legislation has already been introduced to South Australia to relax its restrictions on self-driving cars, a move which is designed to encourage global companies to experiment with the futuristic innovation in South Australia.
South Australia has even paved the way for trial testing of driverless cars to take place on a closed-off section of the Southern Expressway. The SA State Government is hoping the move will be a boost for local businesses such as Adelaide-based technology company Cohda Wireless, which make sensors for driverless cars.
Driving car insurance out of business?
Research has found that over 90% of car accidents are a result of human error. By taking human error out of the equation, driverless cars would significantly reduce the likelihood of accidents on our roads.
If the rate of car crashes were to fall, so too would the need for car insurance. So are driverless cars a threat to the car insurance industry? It seems they would be, considering even one of the richest men on the planet, Warren Buffett has raised it as a threat.
Buffett, whose company Berkshire Hathaway owns one of America's biggest car insurance firms Geico, spoke at a conference and addressed the long-term risks they're facing.
"If you could come up with anything involved in driving that cut accidents by 30 percent, 40 percent, 50 percent, that would be wonderful. But we would not be holding a party at our insurance company."
Also an analyst note by Deutsche Bank regarding auto insurer Progressive said that along with self-driving cars, ride-sharing programs such as Uber were also completely disrupting the car insurance industry. The note said:
"We believe the concurrent rise of instant ridesharing and autonomous vehicles presents real questions as to whether there will even be an auto insurance industry as we know it in 20 years, what percentage of cars on the road will be essentially accident-free in 10 years, and whether to acknowledge in just 5 years that this isn't some 'George Jetson' fantasy."
On the other hand, might car insurance simply become cheaper? As it is, competition is fierce and you can find some great value policies by comparing your options: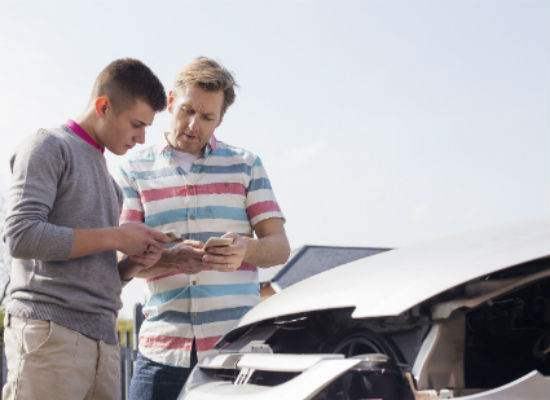 Self-driving car insurance the solution for car insurers
Cyber Driverless Cars Insurance
With driverless cars expected to operate as a linked network through the internet, there is a risk it could become another platform for hackers to infiltrate. This risk has already been exposed, with security researchers successfully taking remote control of a Jeep driving down the highway in a demonstration for Wired magazine. Fiat Chrysler was subsequently forced to recall 1.4 million of their vehicles.
This risk could kindle the rise of cyber-insurance, an already fast growing form of protection. According to insurance company Aon, the cyber insurance market is expected to double in the very near future. With these developments, insurers would be considering switching their focus from cars to cyber insurance.
Manufacturer's Driverless Cars Insurance
Also, if driverless cars were to be involved in an accident, the onus of responsibility would fall upon the manufacturer instead of the owner, since they are merely a passenger. The manufacturers could be up for huge liability costs if any of their cars were to malfunction, so they would need to buy more insurance to protect themselves from potential lawsuits. Thus, we will probably see car insurers insuring carmakers more as they begin insuring drivers less.
So it seems the message for car insurance providers is to adapt to survive. But while driverless cars are close to becoming a real thing, you probably won't find yourself riding one on your way to work for quite a few more years. Until then, car insurance is still a must-have for all drivers.
Find the best value for money policies: