The Brisbane Bullets have joined the campaign for road safety this Schoolies Week, promoting Join The Drive To Save Lives.
Brisbane Bullets promote driving safe this Schoolies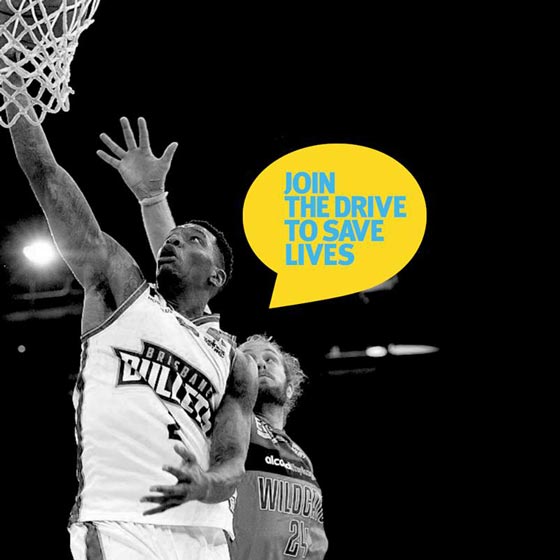 The Brisbane Bullets have joined the Join The Drive campaign by the Queensland Government, urging Schoolies to drive safe this week.
Brisbane Bullets General Manager Richard Clarke says the club are excited to join such a worthy cause.
"Our players are part of the community, and if they can in some way help keep our roads safer, they have done their job, regardless of how they play on the court."
This week, school leavers, a key target market for road safety campaigns, will get to meet and take selfies with Brisbane Bullets players while learning key safe driving tips.
"Whether walking, riding or driving," says Mr Clarke, "the Bullets will help shoot home key messages such as playing by the rules on the road, being patient and alert, not rushing, and being aware of the Fatal Five, including not being distracted by things like mobile phones when driving."
Chance to win tickets and meet the Bullets
Schoolies will have the chance to meet the Brisbane Bullets players in the Cavill Avenue Mall at Surfers Paradise, on Friday 25 November (3-5pm).
There's also a competition running to win tickets to this Thursday's Bullets game – simply tag a friend in the Facebook post. There are 5 double passes up for grabs, so get in quick and Like the Join The Drive page on Facebook for more information.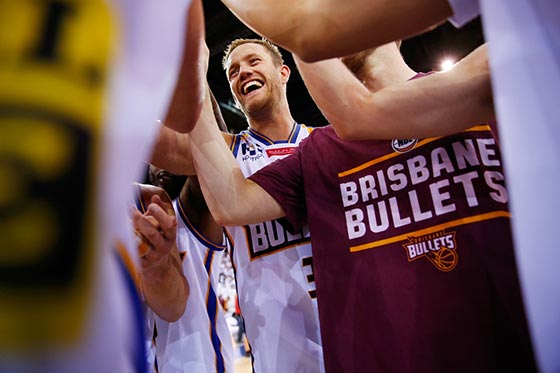 Safe driving tips for Schoolies
The road safety focus for this year's Schoolies Week is "The facts about distractions" and in particular, texting while driving.
Source: JoinTheDrive
Join The Drive's 22-day distraction action plan includes tips such as:
Assigning a text buddy, just like a designated driver, who can text for you while you drive.
"Chop Siri" and don't use voice-activated functions while driving.
Use silent mode or flight mode to avoid distractions from incoming texts or calls.
Put your phone in the glovebox to keep your reaction time sharp and avoid temptation at the lights.
Source: JoinTheDrive
Another useful tool for Schoolies is the Road Mode app by VicRoads, which is an IOS app that silences all incoming texts and calls while you are on the road with the app on. People who text and call you while the app is on receive an automated text response letting them know you are driving and can't answer right now.