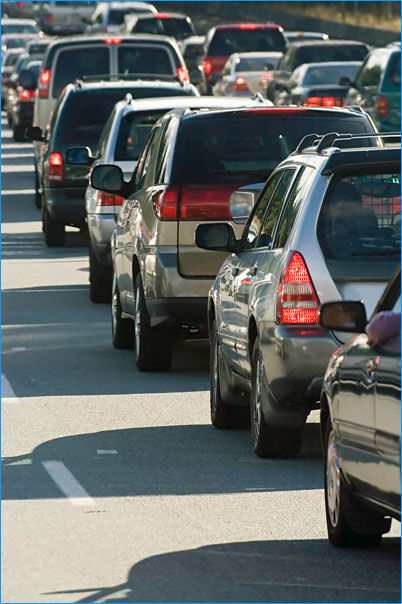 Not all drivers are the same and no one
car insurance policy
will be the best fit for everyone, even if it is the cheapest quote. Just moving to a different suburb makes a difference to which policy will suit you. This is where the
Canstar
profiles come in handy. If you're looking for the cheapest or best car insurance that suits your driving profile, consider the following.
In order to make a short list of insurance products that may suit you, first decide of which driver profile best matches you. Then simply go to the driver profile in the state you live to find Canstar star rated products that may suit you.
We have identified eight unique driver profiles that reflect the majority of the spectrum of drivers (see below). Each profile has different expectations of their car insurance policy and so the star ratings methodology assigns different importance to fees and features for each profile. We also selected three cars for each profile that we considered were the most representative of the likely vehicles being driven.
Not everyone will slot neatly into one of the driver profiles listed below. There are bound to be those few who fall outside a category, for any number of reasons.
Driving profiles may not suit you if:
You have an unusual driving record
You own a car that is not typical
You live at a residential address that is considered much higher or lower risk than the locations we evaluated
These individuals will be best served going direct to the insurer of their choice or going through an insurance broker.
In order to get the cheapest car insurance quotes, our star ratings results will be very helpful for the bulk of Australians in the following profiles:
Young Drivers Under 25 – Male under 25, Female under 25
For drivers at the entry point of car insurance, we took a realistic approach and set the car?s value at under $14,000. We gave driver ratings of 4 and included one at-fault claim. From a car insurance point of view, the sex of young drivers can make a difference, with young males deemed a bigger risk, according to road crash statistics.
Male Driver – mid-to-late 20s, Female Driver – mid-to-late 20s
An accident-free driving record means these drivers, aged 25 to 29, have progressed to a rating 1. For our profile, we put this driver behind the wheel of a medium-priced car, valued under $20,000. As no-one under 25 will be driving this car, it?s ideal if looking for a standard comprehensive policy with no extras. The difference in sex, while not as crucial as in the young, first-time drivers, is nevertheless of significance to some car insurance companies.
As there are no young drivers to be considered with this profile, this male or female benefits further from competitive prices. The driver in this profile qualifies for the full no-claim bonus and saves even more on annual premiums by covering minor incidents with his or her own money. The value of the car driven is under $30,000.
Family – with at least one young driver
The stereotypical family consists of mum, dad and perhaps a son and daughter who are both aged under 25. The family wishes to insure a car, valued at under $30,000, for the entire household to drive.
These long-time drivers are looking for a hassle-free policy which provides a few more features to make their lives easier, should they have to make a claim. Their car is valued at under $20,000 and there are no young drivers to complicate matters.
Driver age and car make and model don?t matter with this profile, as the insurance premium is entirely dependent on the kilometres driven. This type of insurance is perfect for that second car that sits at home most of the time, a car that is only driven to the railway station and back on a workday or an older driver?s car that is taken to the shops once a week. We based our research for this profile on cars that do less than 10,000 clicks per year.