New data from the Australian Bureau of Statistics (ABS) show that Victoria, Queensland, and South Australia all experienced an increase in car thefts last year.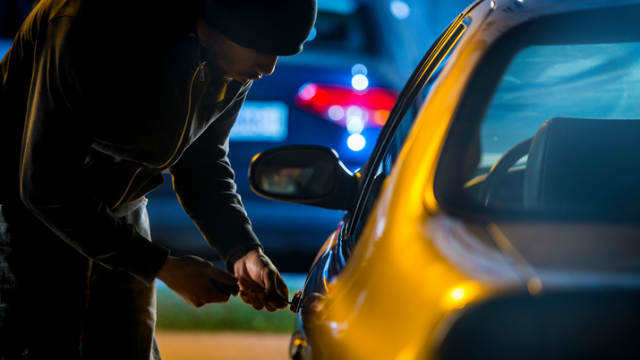 The three state-based increases drove an overall 9% rise in motor vehicle thefts around the country, despite the fact that all other states and territories recorded drops in car theft.
This is the second consecutive year that Australia has seen an increase in motor vehicle thefts.
Victoria saw the biggest increase last year at a startling 25%, while Queensland was close behind with a 19% increase, and South Australia recorded a comparatively smaller 10% increase.
ABS Director of Crime and Justice Statistics William Milne said that 2016 recorded the highest number of motor vehicle theft victims since 2012, hitting 56,086 car thefts, compared to 2015's 51,525.
According to the ABS, the vast majority of stolen vehicles (75%) were taken from:
An outbuilding (including detached garages or carports)
Residential land
A street or footpath
High-end cars targeted
South Australia Assistant Police Commissioner Paul Dickson told The Advertiser thieves these days include both organised groups and individuals, and that new technology has contributed to the increase.
"The old days of hot-wiring a Commodore are really gone," he said.
"People are now seeing a high-end car parked in a driveway or in front of a house, they know the transponder is going to be inside the house, so they break in to get it and steal the car.
"The best prevention message I think we have is for people, as best they can, not make it obvious they have a high-end car.
"You don't park it out the front, you don't park it in the driveway – park it in a closed garage or your backyard.
"I think the strongest message is to put the vehicle in a place where it is not highly visible and at the same time add extra security to your home."
All offences on the rise for first time in 6 years
Motor vehicle theft wasn't the only offence to see a spike over the 2015-16 period compared to the previous year.
Homicide, kidnapping and abduction, unlawful entry with intent (break and enter), and other theft all saw increases as well, with only sexual assault, robbery, and blackmail or extortion seeing a decrease.
However, decreases can be observed over the longer 2010-16 period in the case of robbery, homicide and related offences, and burglary.