Wallets at the ready shoppers! Black Friday is almost here, and it's a chance to save as much as 75% on retail prices – just in time for Christmas.
Black Friday sales is a US tradition that's steadily catching on in Australia. It's held the day after Thanksgiving, which is the fourth Thursday in November. The Monday that follows is Cyber Monday when the bargains go online. In 2020, Black Friday will fall on 27 November, and Cyber Monday is 30 November.
How much can you save on Black Friday? If 2020 is anything like last year, savings of up to 75%-plus can be scored on everything from homewares to tech gear. It makes Black Friday and Cyber Monday a valuable opportunity to score some Christmas bargains. But to really max the value it pays to plan ahead.
Here are 7 ways to supersize the savings.
1. Draw up a list
It's easy to get caught up in Black Friday hype and overspend. But a bargain is only a good deal if you really need the item. Stay on track by making a list of purchases. It can make sense to focus on festive buys especially Christmas gifts. If you're shopping for yourself, more discounts will be available at the Boxing Day sales.
2. Be first to know the discounts
Some retailers provide a sneak peak of their Black Friday savings. Kogan, for instance, has flagged discounts of up to 50% on major brands such as Nike. Other stores keep their discounts under wraps until the big day.
Signing up for retailers' email alerts and following their Twitter feed can help you be among the first to know the bargains so you can plan a shopping strategy. Make a note of when each retailer opens its doors on Black Friday, especially if you're after big-ticket items such as appliances, which can be limited in supply.
3. Tap into tech to chase down the best deals
Comparing prices lets you know if you're paying the lowest price possible. But that doesn't have to mean trawling from retailer to retailer. Google Shopping shows prices across a variety of retailers. Or, if you're in-store, price comparison apps such as ShopSavvy let you scan a barcode to see what you'll pay elsewhere.
If you're shopping online, browser extensions such as Honey can tell you in an instant if you've scored the lowest price. When you add items to an online shopping cart, Honey's coupon function automatically pops up, highlighting if the same item is available for less at one of the 30,000 merchants on Honey's database.
4. Save extra with cashback rewards
Give yourself extra savings by using cashback sites such as Cashrewards and ShopBack. These sites receive a commission when you make a purchase from a linked retailer, and part of that money is returned to you as a cashback payment. It costs nothing to join, and it can add to your Black Friday savings.
5. 'Tis the season to use reward points
A bargain is even sweeter when you don't have to pay for it. Check your points tally with loyalty schemes such as Woolworths Everyday Rewards or Coles Flybuys, and use the points to score Black Friday discounts without handing over a cent.
6. Pay with a discounted gift card
Use any leftover gift cards, or pick up some discounted gift cards at online selling sites to boost your savings. At the time of writing, Myer gift cards were up for grabs on Gumtree for an 8% discount on the card's face value. Or, check if your motoring association sells discounted gift cards. Both RACQ and NRMA offer Wish gift cards (for use at Woolworths Group stores) for a 5% discount.
7. Watch for hidden extras
If you're buying online, keep an eye out for shipping costs. Some retailers waive these, but where they apply, postage charges aren't usually discounted. If you're buying from an overseas website, check if foreign currency conversion fees apply, and watch for shipping cut-off dates to be sure the items will reach you in time for Christmas. Australia Post has flagged that COVID is causing significant delays.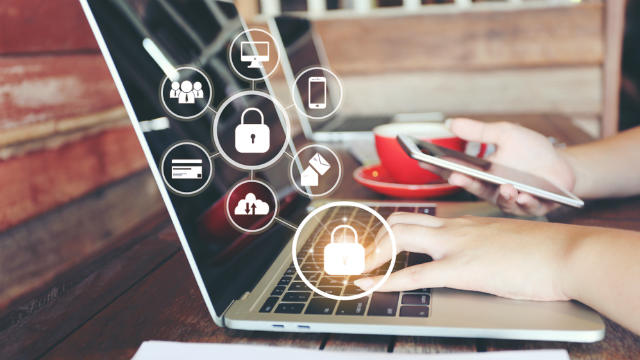 Shop safe, shop smart
Cybercrooks are especially active at this time of year. According to Jacqueline Jayne, Security Awareness Advocate at KnowBe4, the danger areas are making purchases from shady websites or falling for phishing emails that get consumers to log in to fake websites that look like major retailers. From there, criminals can steal your username and password to log into your account and make purchases with linked credit cards.
Ms Jayne recommended shopping safe by ensuring there is a padlock in the URL bar of the browser, and looking for two-factor authentication. This means entering your username and password as well as a code sent by the retailer via email or SMS before a purchase can be completed. "You can usually search the help section of a retailer's website to see if they support two-factor authentication," she explained.
Importantly, do not use the same username and password on different websites. Criminals can use information leaked in one breach to try to log in to other websites.
Paying with cash lets you avoid additional charges. Be sure you have sufficient funds in your everyday account to cover debit card purchases, and you're good to go. Happy bargain hunting!
Cover image source: ComicSans (Shutterstock)
The comparison table below shows some of the Savings Accounts on Canstar's database for a regular saver in NSW with links to the providers' websites. The results shown are based on an investment of $100,000 in a personal savings account and are sorted by Star Rating (highest to lowest), then provider name (alphabetically). For more information and to confirm whether a particular product will be suitable for you, check upfront with your provider and read the Product Disclosure Statement before making a decision.
---
About Nicola Field
Nicola Field is a personal finance writer with nearly two decades of industry experience. A former chartered accountant with a Master of Education degree, Nicola has contributed to several popular magazines including the Australian Women's Weekly, Money and Real Living. She has authored several best-selling family-focused finance books including Baby or Bust (Wiley) and Investing in Your Child's Future (Wiley).