Retailers are hoping for a healthy 2016 Christmas spend, with
the Australian Retailers Association estimating
that shoppers will ring up more than $48.1 billion between 14 November and 25 December, representing a more than a 2.3% gain on sales during the same period in 2015.
ARA Executive Director Russell Zimmerman is confident that Australians will meet the ARA's forecasts, saying that "particular categories are expected to go gangbusters."
"We know clothing, accessories and footwear have been strong in recent months, and I expect this to continue as Christmas is just the time to gift that new bag or pair of shoes".
What are we spending our Christmas money on?
The main categories of spending for the Christmas holiday period are estimated to be as follows:
| Spending Category | Estimated $ Spend (mil) |
| --- | --- |
| Food | $19,477 |
| Household items | $8,386 |
| Apparel | $3,731 |
| Department stores | $3,015 |
| Other | $6,594 |
| Hospitality | $6,878 |
| Total | $48,081 |
Source: Australian Retailers Association, November 2016
With so much spending in the wings, extra Christmas money might be useful. A garage sale could be a great way to clear the decks, raise some funds and get ready for the influx of Christmas gifts. Before you hammer up the "for sale" sign and fling open the garage door though, here is a brief game plan to follow.
Plan in advance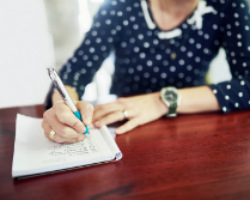 Garage sales are usually run on a Saturday and it's a good idea to advertise your sale in advance, in your local papers and/or online. While you will attract some passing traffic, advertising will help to reel in the regular garage sale shoppers as well. Ensure that you specify a strict starting time in your advertisement (and stick to it) to minimize the 5am disturbances.
Make it attractive on the day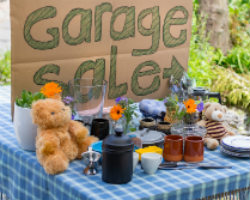 In addition to regular shoppers, you do want as much incidental traffic as possible. So make some large signs, ready to advertise at the top and bottom of your street. Also make your wares as attractive as possible, to encourage passers-by to stop and look. That means having clean, well-presented items for sale arranged in a way that is easy for people to browse. Items should be on tables, off the ground and clothes preferably on hangers.
Make it a street party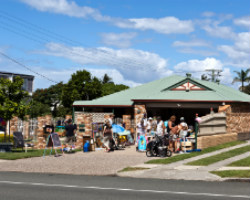 Why not ask your neighbours if they are interested in having a garage sale as well. Three or four garage sales in the one street can attract many more shoppers because it makes it a worthwhile visit.
Price your items in advance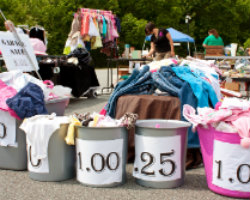 It can potentially save you a lot of stress on the day if your items are already priced. While you may have a good idea of how much you will charge for various things, having them already priced will prevent numerous enquiries and will be more relaxing for you. Also don't forget that you will need change and plastic bags.
Set up the night before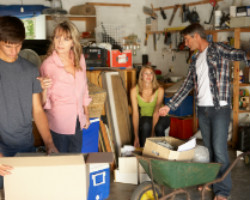 If you have a lockable garage it's definitely worth setting up your garage sale the night before, ready to open the doors bright and early the following morning. Otherwise you will be struggling to set up while trying to deal with shoppers and it can all become very hectic.
Don't underestimate the amount of time that organising a good garage sale will take. You need to clean out your house, prepare and price the items, set aside a day for selling and possibly another day for cleaning up afterwards. It can certainly be a great way to raise some spare cash though.