As the scariest night of the year approaches, it pays to be prepared. From DIY costumes and cheap lollies to decoration trends and trick-or-treating safety – we've put together the ultimate guide on Australian Halloween.
Halloween has become increasingly popular in Australia over the last 10 years – a trend credited by many to the influence of social media and global crazes such as dressing up and trick-or treating. According to Google Trends, the percentage of searches for "Halloween Costumes" has doubled since 2007.
According to Queensland University of Technology Creative Industries Lecturer, Dr Mark Ryan, the rising popularity of Halloween is influenced by marketing and American cultural practises.
"Australian culture is a combination of British and American culture in some regards and for a long time there was a strong resistance to Halloween," he told the Huffington Post Australia.
"But over the last five years or so – possibly longer – it's becoming more accepted and more of a mainstream cultural practice.
"It seems more and more families are now taking it up in terms of trick-or-treating being a fun thing to do for the kids and family around this time of year."
Costumes
Costumes are one of the most exciting (and most advertised) components of Halloween in Australia, but can also burn a hole in your pocket. Depending on where you look, some kids' costumes can cost upwards of $50! We've put together three tips on how to save money on costumes, while still looking as scary as ever:
1. Do-it-yourself
Most people would be surprised by how many costume-worthy clothes they have when looking through their closet. Got an old sheet? Go as a spooky ghost or zombie bride! What about a plain black top and pants with a black sock as a tail and cat ears? Or grab yourself affordable face paint or witches hat? You've got yourself an instant costume at a quarter of the price.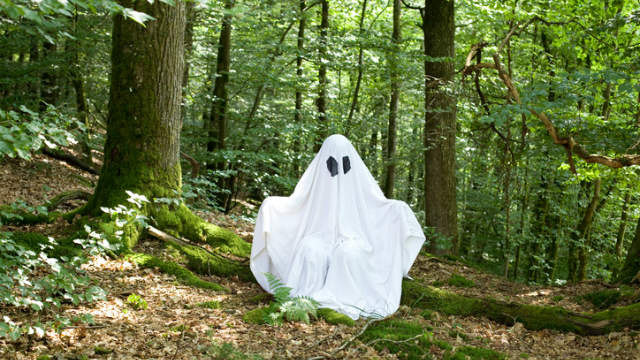 2. Shop around
If you have time, why not shop around for a lower price? Lots of costumes end up in second-hand stores, or even older clothes you won't mind altering to suit your plan. It is also worth having a look online at eBay, gumtree or other online retailers. From conventional Halloween costumes like ghosts, devils and monsters, to pop culture references like Star Wars and Minions, there's something for everyone – just make sure you take into account shipping times.
3. Costume share
You've probably worn a costume before, but fair enough if there are already plenty of photos of you in it and you don't particularly want to wear it again. Rather than leaving it in the depths of your closet, why not swap with a friend? No cost and voila, a costume you haven't worn before!
Treats for trick-or-treaters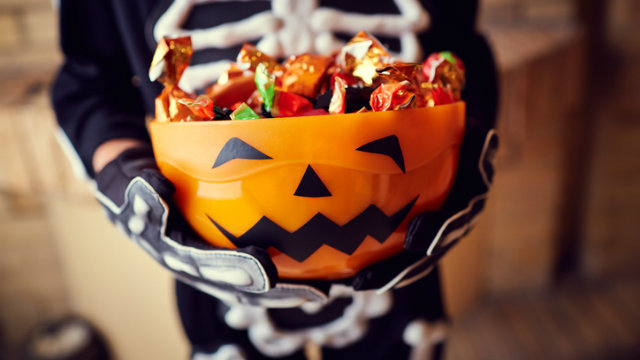 Lollies
Lollies (or as they're known in America, candy) are a popular choice for handing out to sugar-hungry trick-or-treaters that come knocking. One of the most popular ways to save money on lollies is to buy them in bulk. Online websites such as Lolly Warehouse and Confectionery World are perfect for ordering ahead of time, with different mix-and-match options to suit all themes.
Costco Australia also has a number of bulk lollies available for purchase – although you may not have as much variety buying them in store.
Alternatives
If you're not particularly fond of the idea of feeding more junk food to the neighbourhood children, there are plenty of budget-friendly alternatives. You could buy a packet of glow sticks to help make the kids more visible on the streets, bouncy balls to help them burn off the sugar or hand out oranges with pumpkin faces drawn on the skin to promote healthier eating. Just be sure to check any age restrictions on the toys first.
Decorations
While Australia still can't quite match the art and intricacy of American house decorating, Halloween decorations are still growing in popularity. Chief Party Dude (yes, his real title) Dean Salakas from Online party store ThePartyPeople.com.au told Canstar they had experienced an increase year on year and forecast 10-20% growth annually.
"2000-2010 was all about vampires, probably driven by Twilight and all the vampire movies, but now we have entered the age of the zombies," Mr Salakas said.
"Webs are still the most popular decoration and fake blood is definitely a popular accessory. With the increase of social media people are keeping up with the trends in the US and we are finding ideas are being shared and people are jumping on board."
Besides carving the pumpkin, what other decorations can you use when on a budget? Many discount stores have Halloween decorations available, but to get an even better deal stock up on further discounted decorations in the days after Halloween in preparation for next year.
An alternative is to DIY! Cobwebs can be cut out of bin liners, bats made from cardboard or BOO! signs created using whatever materials you have available. You can get plenty of ideas online, including on pinterest.
Not a fan of Halloween?
While Halloween is growing in popularity, there are still a number of Australians who don't participate in the holiday. If this is you, the Neighbourhood Watch and Queensland Police have put together a printable poster for you to put on your front door or letterbox. They also have a poster available for Australians who welcome trick-or-treaters.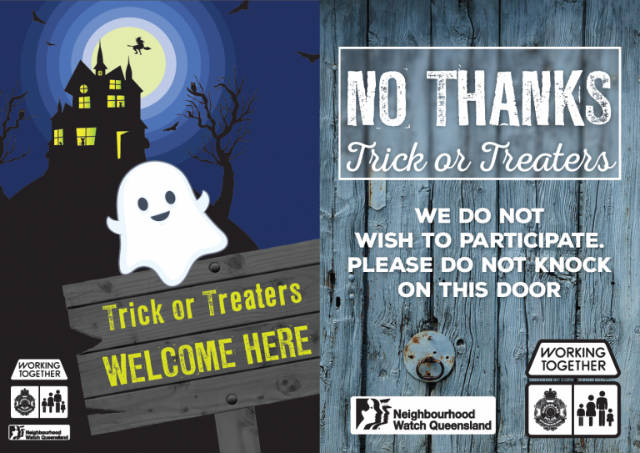 You can download the posters by clicking here.
Safety tips
Like with any activity, it's important to keep your safety in mind. The Neighbourhood Watch has released some of their top tips for staying safe this Halloween:
-Make sure your children are accompanied by a responsible adult when they go trick-or-treating (bonus points if you can get the adult to dress up)!
– Stick to the footpath rather than the road. Halloween can be exciting but try to remain calm and get your children to walk instead of running between houses.
-Wearing a black costume reduces your child's visibility at night time and makes it easier for them to get lost, so keep this in mind.
-Never enter or let your child enter a stranger's house, even if they have invited you in. Always remain on the doorstep.
-As with anything, there is safety in numbers. Consider joining your friends when trick-or-treating.
Another important thing to watch out for is lollies without wrappers. Whether you're giving or receiving sweets, always make sure that they have a wrapper on them. This provides peace of mind to parents that the lollies haven't been tampered with in any way before being eaten.
Also make sure you remember to take extra care of your pets at Halloween.
Trick or treat?
Overall, Halloween is a time for all things spooky and scary. Whether or not you decide to trick-or-treat, there are a number of ways to get into the Halloween spirit. Anything from scary movie marathons and fright nights at local theme parks to themed parties and even certain street festivals, there is something for every budget.
For more budgeting and saving tips, check out our other articles: