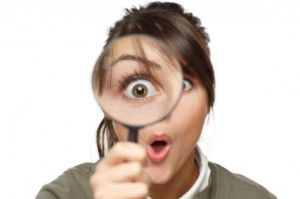 It's fair to say that many financial struggles in Australia come under the banner of #firstworldproblems, but even if your money struggles aren't logically a matter of life or death, the stress can be very real.
Whether it's debt, super, savings, insurance – if you've overcome any sort of money issue, you could be a fantastic MoneySmart Week Ambassador, to help other Australians get on top of their finances.
The Rigors of Financial Stress
Money stress is very real: Dun & Bradstreet's most recent Consumer Financial Stress Index, released in late May 2014, found that financial stress was heightened during April and was set to worsen throughout 2014 as slow wages growth, high household debt and costs of living impact consumers' capacity to manage their finances. First published in January 2013, the index uses information contained on D&B's credit databases to measure consumer activity, demand, capacity and confidence. It is currently showing that despite an otherwise-improving economy, consumers are feeling decidedly bearish.
If you're feeling the pressure of debts and financial stress, it's important to know that asking for help is okay. Banks as well as telco & utility providers can accommodate for financial hardship and stress by organising structured payment plans to meet your needs.Thank
That's Where MoneySmart Week Comes In
MoneySmart is an independent, not-for-profit initiative to raise awareness of the importance of financial literacy and to encourage all of us to take action on our finances. This year, MoneySmart Week is launching a search for everyday Aussies who have improved their own finances and who can act as an inspiration for others.
"Whether it's someone who has tackled a spiralling debt problem, sorted a stack of superannuation accounts, created a great way to budget and save, or someone who has benefited from good estate planning and appropriate insurances – we want to hear about it," says Rebecca Glenn, campaign director for the annual MoneySmart Week.
"We all have some element of our finances we could improve. According to the latest ME Bank Household Comfort Index (Dec 2013), only 49% of households typically spend less than they earn in any given month, so activating more people to improve their money management could benefit millions of Australians. We know that hearing first-hand about the experience of someone in a similar situation to you can be a powerful motivator for making positive change."
Winners of the Ambassador Competition will tell their story via the MoneySmart Week website and other media, and will receive a $1,000 gift card, travel to Sydney as well as two nights accommodation, and VIP tickets to the MoneySmart Week Awards dinner.
MoneySmart Week: Five ways to be MoneySmart
1. Give yourself a health check
How is your financial situation: is it under control? If you?re not sure then do a Money Health Check on ASIC?s Moneysmart website. The health check asks you a series of questions about your personal finances then gives you an assessment of how "in control? you are across eight different areas of your financial life. It?s quick and easy – and very informative. Give it a go.
2. Do a written budget
Having a written budget tells you exactly how much money comes in to your household, how much flows out and most importantly: where it goes! A realistic and written budget is one of the most important tools for putting yourself in charge of your finances. Try our budget calculator.
3. Make a commitment to save
It?s human nature that our "necessary expenses" tend to rise in line with our income, so the best way to start a savings plan is simply to start. Choose a percentage of your income that you can commit to saving and choose where you want to put it. It might be into a mortgage offset account, a savings account or somewhere else. the important thing is to make the commitment and hen make it happen.
4. Reduce your fees
The interest rate charged on credit cards varies by more than 13.5%. The standard variable interest rate charged on a mortgage varies by more than 2.4%. The fees charged on a deposit account vary by more than $400 per annum. While there is more to a good-value product than the price, you should review your various accounts to ensure that you are not paying out more than you need to.
5. Get your partner on board
Saving money is a team effort – but men and women tend to have different approaches to saving and investing. An ME Bank survey for MoneySmart Week found that women are better at keeping on top of finances by budgeting and saving but men are better at planning for long-term wealth generation. Both those actions are important though, so make a date to sit down with your partner and talk together about your individual financial strengths and weaknesses. With any luck you may find that you complement each other perfectly.
The most important thing you can do is to take an interest. So why not make the decision to get MoneySmart today?
MoneySmart Week is an independent, not-for-profit initiative to raise awareness of the importance of financial literacy and to encourage all Australians to take action on their finances. The Week was founded in 2012 by members of the Australian Government Financial Literacy Board, led by Paul Clitheroe AM.