Contributed by Damien Diecke, Founder and Head Coach at School of Attraction
Whether you have someone special in your life, or want to treat a friend, Damien Diecke shares his budget-friendly date ideas that even Casanova would be proud of.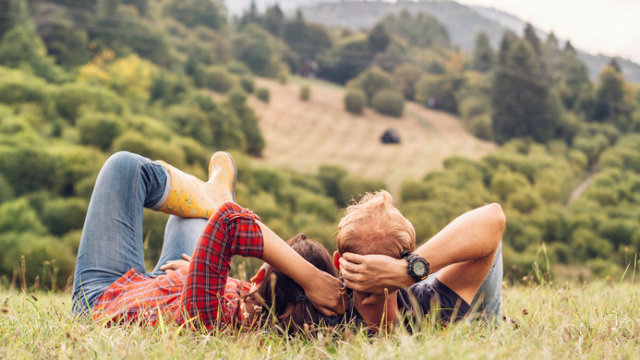 Many of us have a mixed relationship with Valentine's Day. On the one hand, it's a day for unspoken crushes to come out of the woodwork and for lovers to re-connect and be reminded of how much they mean to each other. On the other hand, it can put undue pressure for men and women to organise something that feels 'special'. And on a day when long-stem roses can cost upwards of $100, the word 'special' can be code for 'eye-wateringly expensive'.
Fortunately for those of us watching our wallets, there are simple ways to create a romantic Valentine's Day date without breaking the bank.
So, why not treat your Valentine to one of these five dates that cost less than $10?
1) Baguette and dip
Is there a better way to celebrate the warm Valentine's weather than to have a picnic somewhere beautiful? Picnics don't need to be pricey to be romantic – go to a bakery and buy a nice long baguette, head to the shops and buy some dip, bring a comfy rug from home and a bluetooth speaker if you have one. Voila – you can enjoy the sunset together with chilled tunes on a rug pulling apart your baguette and enjoying each other's company.
2) Sunset walk with gelato
It doesn't matter where you live, there will most likely be beautiful natural scenery somewhere in your area. Why not take your Valentine for an early evening walk along the water's edge. Then, as the day is ending, buy a gelato and sit on a bench to watch the sunset? It's the simple moments like this that couples remember.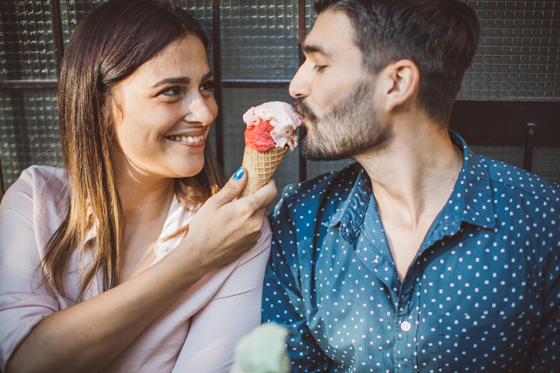 3) Paint each other
I know, I know – odds are, you aren't a highly skilled artist when it comes to drawing or painting. Lord knows even my stick figures leave something to be desired. But grabbing some simple paints, drawing paper and brushes and spending the evening staring at each other trying to paint what you see is equal parts intimate and hilarious as you see the not-quite masterpieces that are bound to spring forth. Add your favourite beverage to the mix and enjoy a fun night in.
4) Cook a romantic dinner for your Valentine
There's something very touching about your partner taking the time to cook something especially for you – all the care that goes into that particular meal makes it taste even better. You don't have to be an amazing chef either – you can google some 'simple recipes' and set the mood with candles, incense, romantic music and, if you're feeling particularly amorous, place a single flower on your Valentine's plate for the extra touch.
5) Recreate your first date
Most couples love to think back to the early days of their relationship when they were excited and nervous as the magic was just starting to happen. Why not re-create your first date with your Valentine? You get bonus points if you can remember and repeat some of the same things you said to your partner on that day. Even more bonus points if you can remember what you were wearing and wear the exact same outfit. It's a trip down memory lane that can really help you both remember what you love so much about each other.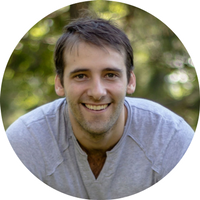 Damien is an international speaker, award-winning author, and founder of Australia's largest dating coaching company School of Attraction. For over a decade, Damien has helped men and women find love in a world where finding a real connection can be anything but simple.