There's one essential step you should know about if you are preparing a tax return this year.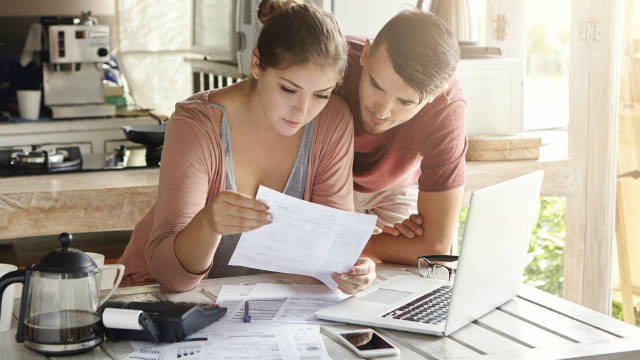 Do you have a myGov account? If not, you may need to create one.
The Australian Taxation Office (ATO) recently announced it has brought in a new reporting system called Single Touch Payroll (STP), which means millions of people this year will have to create a myGov account to access their End of Year Financial Payment Summaries – the new name for what is colloquially known as "group certificates".
Until now, these were sent to you directly from your employer each year, and listed how much you earned and how much tax you paid in the year – two vital ingredients for you if you have to prepare a return.
Chartered Accountants Australia and New Zealand senior tax advocate Susan Franks said the move to STP was designed to ensure employees were paid the correct amount of superannuation, while also cutting down on red tape for businesses.
"By requiring employers to report basically in real time what tax and superannuation they are required to pay their employees, it will allow the ATO to monitor how much super is being paid," Ms Franks said.
"By getting that information quickly, they are able to do data checks that should be able to reduce the amount of super that is 'lost'."
What is a myGov account and how do I create one?
myGov is the Federal Government's online services portal. It allows users to log into the one website to access their ATO online account, as well as a range of other government services, such, Centrelink, Medicare and My Health Record.
Once you've created an account and logged in, you can choose which service or services you want to link to your account. myGov will also act as an electronic mailbox for all your correspondence with those linked services, and you can set it up to send you a text message or email every time those emails arrive.
To register, go to my.gov.au,ensuring that you land on the page with the https://, which means it's the genuine, secure site. If it's your first time using myGov, you'll be required to answer a series of questions to prove your identity and link it to your files held by the government. For example, you may be asked to provide your driver's licence and passport numbers and any Customer Reference Numbers used by government services, as well as some family details, income history and health service information.
Once you are registered, you will be asked to set up a verification system for when you log on. This could include sending a code to a mobile number, or answering secret questions.
What do I need to know about Single Touch Payroll (STP)?
You will need to check with your employer to see if they have an STP system, but the ATO says that "larger employers with 20 or more employees should now be reporting through STP", or are set to do so in the future. Employers with 19 employees or fewer will need to move to the system during the 2019-20 financial year.
The ATO explains that once your employer starts reporting through STP, you may stop receiving payment summaries from them. If this is the case for you, the ATO advises that you'll need to log into its online services through myGov to access your payment summary, which will now be referred to as an 'income statement.'
On the other hand, the ATO has clarified that if you use a registered tax agent, they will continue to "receive the information they need to complete your tax return", and that you should continue to receive payment summaries from any employers who aren't yet reporting through STP.
If you have multiple jobs, you may need to check each employer's process, to see how you will be able to access your income statement.
How do I access my income statement and what will it tell me?
When you've created a myGov account and linked the ATO service to it, your income statement will appear under the "My Profile" menu on the ATO portal. In that menu, go to "My Employment" and "Income Statement".
The ATO says that your income statement – when finalised by your employer – should show your year-to-date salary and wages, the tax that has been withheld and the reported amounts of your employer super.
The ATO says that to use an income statement as part of the process of preparing information for a tax return, you must wait until it is marked as being "Tax Ready". The ATO also states that, starting from July 1, your STP income statement information will be pre-filled even if your employer hasn't finalised it yet.
The ATO goes on to say that when it comes to filing your tax return, if your income statement information isn't finalised yet, you will see a red box with the word 'Required' next to your employer's name.
"You will need to review this pre-filled information and confirm whether you wish to use it before you submit your tax return," the ATO says.
Finally, it may be worth bearing in mind the ATO's warning that if you decide to use the information in an unfinalised income statement to lodge your tax return, your employer may finalise the statement with different amounts, which could mean you end up needing to amend your tax return and pay extra tax.
The ATO's guide to STP can be found here.