Yellow Brick Road Home Loans
Yellow Brick Road Wealth Management is a provider of home loans, investment products, superannuation funds, insurance products, and financial advice.
"All Australians deserve access to quality, affordable financial services and advice." (Mark Bouris, Yellow Brick Road)
Loan Options: What Yellow Brick Road home loans offer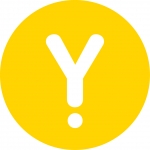 The inclusions below represent a selection of the features available with a standard Variable Rate home loan of $350,000 for an owner-occupier. CANSTAR is not making any suggestion or recommendation to you about this product. Please see our comparison tables for more details and information about products on offer from this provider and other home loan providers on our database.
Compare Home Loans with CANSTAR
Additional conditions may apply to different features. Please ensure that you read the product disclosure statement to determine all the current loan terms and conditions for the product you are considering. 
Yellow Brick Road Standard Variable Home Loan Features
Yellow Brick Road offers three main types of variable home loan:
Rate Smasher Home Loan: A loan with a highly competitive interest rate, designed for young families and First Home Buyers.
Empower Home Loan: A fully-featured loan with no ongoing fees, designed for those wanting flexibility with their home or investment property.
Empower Package Home Loan: A loan with a 100% offset account, available for home buyers and investors.
Below are the features available with the Empower Variable Home Loan on a variable interest rate:
No ongoing monthly or annual fees.
Redraw facility available.
Mortgage is portable.
Repayments may be made fortnightly or monthly.
Additional repayments allowed.
Lump sum repayments allowed.
No minimum loan amount
Source: Yellow Brick Road
About Yellow Brick Road Wealth Management
Yellow Brick Road Wealth Management is a young company, founded in 2007 by Mark Bouris (now Executive Chairman) to provide affordable and accessible financial products and advice for Australians. Their goal was to provide quality financial advice and tailored services, and to create competition in the market. To achieve this, they have created an extensive network of local, neighbourhood-based branches and home loans with competitive interest rates.
Yellow Brick Road beat out the big banks to be the first to create an Australia robo-advice modelling tool: Guru. It is designed for the 80% of Aussies who don't have a financial plan because they see financial advisers as being too expensive and confusing.
Customers get a free, no-obligation, 1-hour consultation with a YBR Money Coach who walks them through using Guru. When the customer inputs their income, expenses, debts, insurances, investments, property, and even super, Guru creates a big picture to show what the future and retirement could look like based on these elements. Customers receive a free roadmap to take home that captures their full financial situation and the changes they would need to make to achieve their dreams.
Source: Yellow Brick Road
Having launched in pilot format in June 2015 through TV show The Celebrity Apprentice Australia, Guru is now available in over 50 Yellow Brick Road branches around the country.
Customers and the public can stay in touch with Yellow Brick Road via Twitter, Facebook, and YouTube. Their most recent social media campaign, #myfinancialadvice, focussed on asking Yellow Brick Road advisers, local business owners, celebrities, and the public about the best financial advice they had ever received.
Compare Home Loans with CANSTAR
CANSTAR provides an information service. It is not a credit provider, and in giving you information about credit products CANSTAR is not making any suggestion or recommendation to you about a particular credit product. 
If you decide to apply for a credit card you will deal directly with the financial institution, and not with CANSTAR. Rates and product information should be confirmed with the relevant financial institution. For more information, read our detailed disclosure, important notes, and additional information.
Read the Comparison Rate Warning when comparing interest rates on home loans.
Written by: TJ Ryan