Yulia Batsman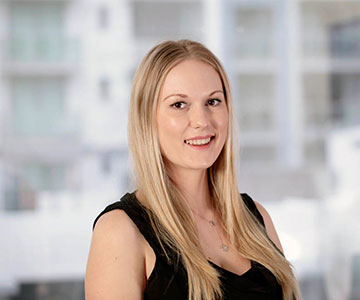 Graduate Research Analyst
I am a Graduate Research Analyst at Canstar. I graduated from the University of Queensland with a Bachelor of Commerce majoring in Finance, and a Bachelor of Economics majoring in International Trade.
I started at Canstar as an intern approximately 12 months ago and moved on to a graduate position soon after the internship finished. As a Research Analyst, I am responsible for projects such as home loans, home and contents insurance, the online banking award, SMSF lending, and the first home buyer award. The projects that I work on are released across both Australia and New Zealand, so it's always interesting to see how some products can vary so greatly between the two countries. The majority of my work revolves around the analysis of data; however, I still get exposed to other different tasks. Projects may involve writing media stories, and preparing graphs or tables for journalists or the Distribution team.
The thing I love the most about Canstar is its culture. Every division gets along well together and we always have team catch-ups and social events. I was very lucky to be able to start a TRL and Netball team with a few other Canstar employees. There is something about playing sport that brings everyone together and assists in building friendships, so that we are not just co-workers. It's always fun to run around for an hour after you've been sitting at the desk all day.
Canstar is the perfect place to work. You get exposure to different departments and people from different backgrounds. Everyone is eager to offer their support, help and advice. Canstar feels like a second home sometimes, and not just a place where you work 9 to 5, five days a week.