TJ Ryan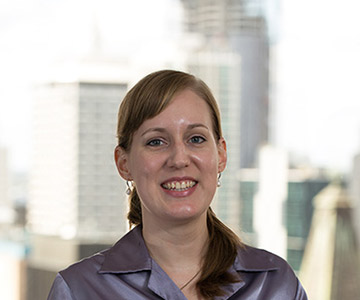 Journalist
I am a Journalist responsible for writing content for Canstar and I have previously written content for Canstar Blue in Australia and New Zealand. I have written articles and website content about everything from dishwashers to car tyres, travel insurance to superannuation.
I thoroughly enjoy researching every topic I write about, and it's a great party trick when you know a little bit of trivia about so many different products. It takes all types, and I consider it a privilege to help the financial gurus at Canstar get their message out there using words that everyone can understand.
I am passionate about writing and editing quality content, and helping people to find the information they need, so this really is my dream job.
I came to online journalism through years of working in marketing for publishing firms while running my own freelance editing business. I have a double degree in Law and Fine Arts (Creative and Professional Writing) from QUT. Both degrees have honed my writing skills, and the law degree has certainly come in handy when it comes to translating some of the financial jargon in my role at Canstar.
I love working with the Canstar team as they have made me feel so at home, even though I am a 'words' person rather than a 'numbers and data' person. I especially enjoy the morning meeting with the Communication Team, where we brainstorm all the content that needs to get written in the day. We've collected a bunch of bright minds here.
Outside of work I have been mentoring pre-teens and teens at Gateway Youth Group and helping them navigate the world of faith, hope and love for the past six years. As a keen reader and writer, I get a thrill out of competing in NaNoWriMo (National Novel Writing Month) every year. I also play squash with my husband on weekends – and sometimes I even win!
I have personally seen that Canstar rewards hard work, talent and willingness to be a team player. It's a delight to show up every day knowing my work will be appreciated.