Stephen Mickenbecker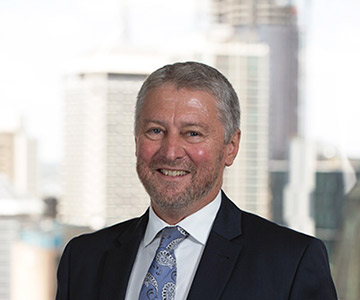 Group Executive, Ratings & Financial Services
I am Group Executive Ratings and Financial Services, taking care of the financial expert ratings and the Canstar Blue consumer ratings, the editorial content of the site and PR.  I also work with an executive sub-committee to define and develop the Canstar Group strategy and am one of Canstar's spokespeople, in print, television and online media.  I have been with Canstar for seven years in this or similar capacities, and have enjoyed the diversity in the role and the challenges of building new businesses and taking the existing business to new levels. We started the Canstar Blue business, and have grown the finance business from the core banking verticals, to all finance, across banking, investment, insurances and superannuation.
I started my working life with nab after an Economics degree at University of Queensland.  In my 20 plus years at nab, I worked in branch management, corporate advisory, strategy, credit, regional and district management and head of business.  I undertook a number of strategic projects, working with consultants, including McKinsey and Corporate Value Associates, and completed my MBA at Melbourne University.  At Suncorp for 8 years, I worked in Group Strategy before roles heading up small business and customer segmentation.
I work in the executive team, managing the ongoing business and developing future direction for the Canstar business.  My immediate team is made up of a Research Manager and his group of financial researchers, the Canstar Blue Team that lead the consumer research and development of that business and the PR and Editorial Team of writers and journalists.  Amongst us, we develop most of the materials that populate our website or reach the public via media or use of our logos in endorsement marketing.   We have 70 releases of financial research per year and 130 consumer ratings releases, across Australia and New Zealand.
The size and attitude of Canstar lends itself to a fast moving and innovative culture, willing to try new things and prepared to adapt quickly to the changing environment.  We have an enthusiastic team who work across the many functions – research, data services, editorial, IT, distribution, etc. – to deliver a quality product to help customers make better decisions; whether they see us on our free to consumer website, in the media or in customers' marketing.  Our social club is active and well supported.  The company delivers growth and opportunity, with many staff progressing in their career through multiple roles.  All in all, Canstar is a great place to work.
I have three young adult children and one Labrador, who enjoys taking me for walks on the beach or all over the Mt Cootha bushland on the outskirts of Brisbane.  I enjoy cooking weekends with friends, travel and building up and working down my wine collection.  I've given up my dream of playing centre forward for Brazil.