Mitchell Watson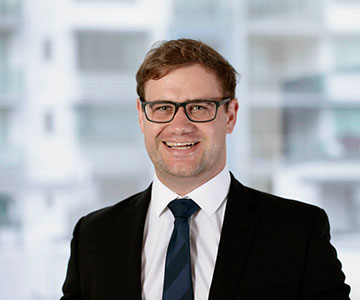 Research Manager
I am the Research Manager of Canstar's flagship Star Ratings and Awards for finance products. This involves me managing the end-to-end delivery of our ratings, from the development of the methodology and the ratings model, to the release of the ratings to consumers and business.
I have been in my current role for just over two years but have been with Canstar for over seven in total. I have held various positions during my time as Canstar, starting off as a Relationship Manager, which boosted my industry and product knowledge, and then moving to the Research team, where I have been for the past five years.
My role continues to challenge me, as the finance world continues to develop and change. The introduction of new products or market disruptors always make for interesting viewing when results are released.
I started my working life at Cooper Grace Ward Lawyers (nee Hunt & Hunt) fresh out of high school. Following various positions, I found my way into the Banking and Finance department working as a paralegal. This is where my fascination with finance started. After five years with Cooper Grace Ward, I moved to Canstar and haven't looked back. I am continuing my studies in the area of business, majoring in Accounting.
My team consists of seven vibrant, knowledgeable and diligent research analysts – great characters who make coming to work a joy. It is our responsibility to deliver quality insights that help consumers make informed decisions about their personal finances and help businesses improve their product development. We have an eye for cutting through the spin and can provide balanced views on what is happening in the market place and what consumers should be looking for in their personal finances.
When I am not reading product disclosure statements or seeking insights into interest rate movements, you will find me playing or watching sport, catching up with friends, and of course spending time with the family. If my friends were to describe me, they would say, "A bit of a sports head, loves a laugh, and should be kept away from karaoke bars."
I have been fortunate enough to have travelled to various destinations in Australia and internationally. The Czech Republic was great, maybe because of the cheap beer, and Croatia for its perfect sailing environment. I will be heading to Vietnam next, which I am really looking forward to.
Canstar has been great for my career development, and it is a place that has developed and continues to foster a great culture. From my first day here I have found this company welcoming, with all the different teams working towards a common goal.