Matthew Burrell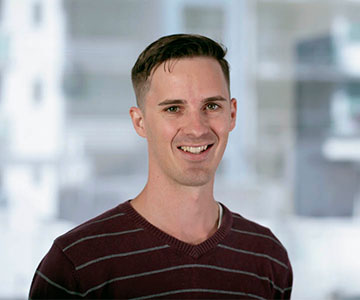 Senior Digital Producer
As Canstar's Digital Producer, I focus on solving problems by creating and refining customer facing solutions.  We're constantly releasing improvement and despite the rushing time lines, my number one goal is to ensure the quality of the end product is pushed to our maximum ability.  I do this by following lean UX practices and UCD based design process which ultimately benefits users by offering out best online experience possible.
Some common tasks as a Digital Producer is facilitating & organising user testing sessions, wireframe & prototype creation, high fidelity mock-ups, creating specs, and occasionally front-end development work.  However it always comes down to questioning decisions, not jumping to solutions, and always asking what the actual problem we're trying to solve "what does the customer really want?'
I've been Digital Producer for Canstar since early 2014 and before then I've worked in the digital agency space as an account manager and front end developer.  My multi-discipline skills in front end, design, and client management are useful in daily challenges I come across.  And although my formal education was a Bachelor of Multimedia majoring in Internet computing, I consider my education to be never ending.
Outside of Canstar I love spending time with my beautiful family and catching fresh air outdoors every chance I get. I enjoy reading an inspiring book, watching an excellent movie, playing a competitive strategy game, or screaming at the Brisbane Lions when they lose an easy match.