Lisa Roche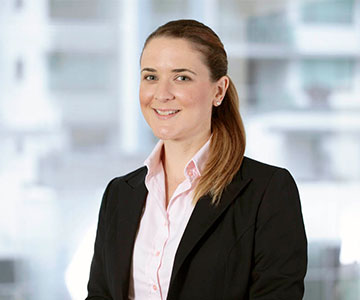 Finance Manager
I am the Finance Manager at Canstar and am responsible for managing the day-to-day finance functions to support the vision and strategic objectives of Canstar. I am a recent addition to the Canstar family, having joined the team in April this year.
I started my working life at PricewaterhouseCoopers in Brisbane, where I spent three years working in both the Audit and Business Services divisions while completing my Chartered Accountant qualification. Wanting to broaden my horizons, I then moved to the bright lights and big city of London where I spent close to nine years working in the financial services industry at various banks including Merrill Lynch, Credit Suisse and most recently, six years at Lloyds Banking Group. In late 2014, at the prospect of facing another English winter, I decided to make the permanent move back "home" to Brisbane.
No one day is ever the same within Finance at Canstar and our role is constantly evolving to keep up with the demands of a growing business. We manage capital and day-to-day finance, ensure reporting and compliance requirements are met, as well as provide financial analysis to various teams within the business to assist with strategic decision-making. Our customers are both internal and external and vary from the CEO and the Distribution team to auditors, taxation specialists and bank managers (to name a few).
Outside of work I enjoy spending time with my friends and family. After nearly nine years away, I am enjoying rediscovering the city of Brisbane and all that has changed over this time. I love sports (both watching and participating), particularly surfing and scuba diving – although these sports seemed safer in the UK than Australia… I don't enjoy rediscovering the large sharks that lurk off the eastern coast of Australia! My other hobbies include travel and wine tasting.
I am excited to be part of the team and since starting, I've really enjoyed getting to know not only the business but the people behind the Canstar brand. I'm looking forward to the adventures and challenges that lie ahead.