Lindie Crawford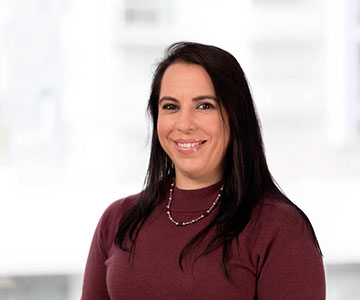 Executive Assistant
I am the Executive Assistant at Canstar and work very closely with the Executive team. I have been working at Canstar for just over one year, with four months in a contract role and eight months so far as a permanent staff member. I enjoy my role within Canstar as every day is different, packed with new challenges and opportunities to work with a dynamic and professional team.
I immigrated to Australia just over eight years ago. Since then, I have worked for a number of large organisations in Perth in Executive Assistant roles where I gained a large amount of experience working in different industries. In 2014, my husband and I moved to Brisbane due to a new career opportunity for him – and we have not looked back. I joined Canstar as an Executive Assistant on a contract basis assisting the Distribution team and was soon appointed permanently to assist the Executive team as well as the Distribution team. I manage the Reception area and also a small group of casuals who work in the Data Operations Team.
In my role at Canstar, I am responsible for managing the casual staff members in the Data Operations team and the reception staff. I have not been in this role for long and am very new at managing staff. I find it challenging at times but also enjoyable, as I strive to develop and build professional working relationships as well as provide support and mentoring where it is needed, within a small team.
Outside of work I enjoy the outdoors and have a great passion for IPSC Shooting. I participate and compete in Practical Pistol Shooting at a national and international level. I find this sport very challenging and competitive. I am grateful for the different destinations I have seen so far and the new friends I have made in Australia and around the world, as this sport regularly requires travel interstate or internationally.
Having worked at Canstar for the last 12 months, I have noticed that there are many opportunities for career development within Canstar. Canstar is a great company to work for as it is a dynamic and fast-growing company. The Executive team at Canstar is very approachable and a pleasure to engage with. I appreciate the "open door" policy which is practiced in this organisation.