Lindell Ngaluafe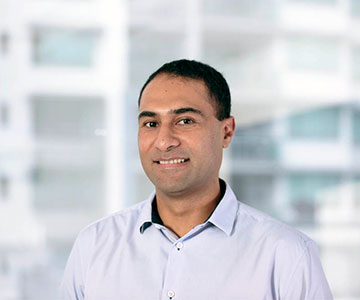 Data Analyst
I am a Data Analyst in the Data Operations team here at Canstar, and I've been with the business for the past five years.  Along with my fellow data analysts, my role involves updating and maintaining our Insight database system with the feature and pricing information of our clients' products.  I specialise in mortgages, package banking, low doc loans, SMSF lending and first home buyers, and it is my responsibility to ensure that the information we have on our database is correct and up-to-date, before our Research team begins the task of generating the results for star ratings and awards for these products.
Prior to Canstar, I worked for NRMA Insurance in the CTP team for two years.  This provided me with valuable experience and knowledge in the financial services industry from an administrative perspective, which I've been able to apply here at Canstar.
The Data Operations team here at Canstar is a diligent group of around a dozen people.  We consider ourselves the 'Gate Keepers' and pride ourselves on ensuring that the latest information we keep on our database is accurate.  We are the first point of contact for our clients if any data-related queries arise, and we are continually communicating with other teams in the business such as Research, IT and Distribution to ensure that the services we provide to our clients and the information on the thousands of products on our database that we provide the general public is of a high quality standard.
Outside of work, I am so thankful for the family and friends that I've been blessed with over the years, and to spend time with them one on one or in a group setting outside of work is a great honour for me.  I want to see them succeed in life, and if I can help them through my thoughts, words and actions, then I will have achieved my life's ambition to serve others ahead of my own needs.
I enjoy playing cricket during the week and on weekends, and currently I play for 12 indoor and outdoor cricket teams.  It has taught me the importance of team work, and giving your all for the benefit of your team mates and the team cause.
Canstar has grown dramatically over the last couple of years, and one of the business' strengths has been its capacity to adapt and be flexible within itself and in assessing the financial industry.  Canstar has a wonderful social environment that enables staff to interact with each other from a non-work perspective and develop good, mature friendships within the business.  It has been and will continue to be a privilege to work here at Canstar.