Julie Nguyen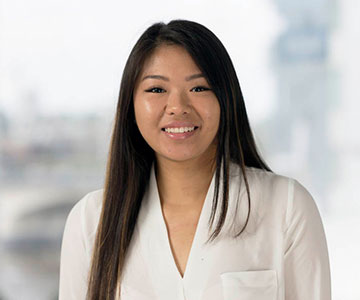 Research Analyst
I am a Graduate Analyst within the Research team for Canstar. My role revolves around researching and analysing a range of Australian and New Zealand financial products. The Awards and Star Ratings that I am responsible for are personal and business transaction and savings accounts, youth banking and education, online banking, and a selection of insurance products including funeral insurance and pet insurance.
The main responsibilities of an Analyst in the research team include the identification of key factors within pricing and features important to a product and comprehensive analysis of the product and its market. This supports the improvement and formulation of effective models and tools for the delivery of Award and Star Ratings. Being able to effectively communicate and pay attention to detail is a fundamental requirement.
I joined Canstar full-time just over six months ago however my relationship with Canstar began in early 2014 as a work experience intern. I graduated in July 2015, with a Bachelor of Business majoring in Finance from Queensland University of Technology (QUT). Working at CANSTAR has made the transition from being a full-time student to working full-time seamless. Great company culture, the availability of resources for personal and professional growth and the establishment of company goals in alignment to individual goals has attributed to this. I have been given a platform to take leadership and ownership of each assignment given to me. This has allowed me to maximise my productivity by learning how to manage the time constraints along with the quality of work.
During my time at university, I involved myself in a number of extracurricular activities, which I still continue to do now. I was a People-to-People (P2P) Director for the QUT branch of Australia-China Youth Association, which consisted of organising social events to promote engagement and international with both international and domestic students. Being a competitive individual, it was natural for me to want to involve myself in social sports like soccer, netball and TRL.
I am very fortunate CANSTAR has such a great working culture which continues to challenge and help improve my skills and knowledge.